Day Trading Options: Best Brokers and Beginner Strategies

By

Filip Dimkovski

Edited by

Joel Taylor
Published January 21, 2022.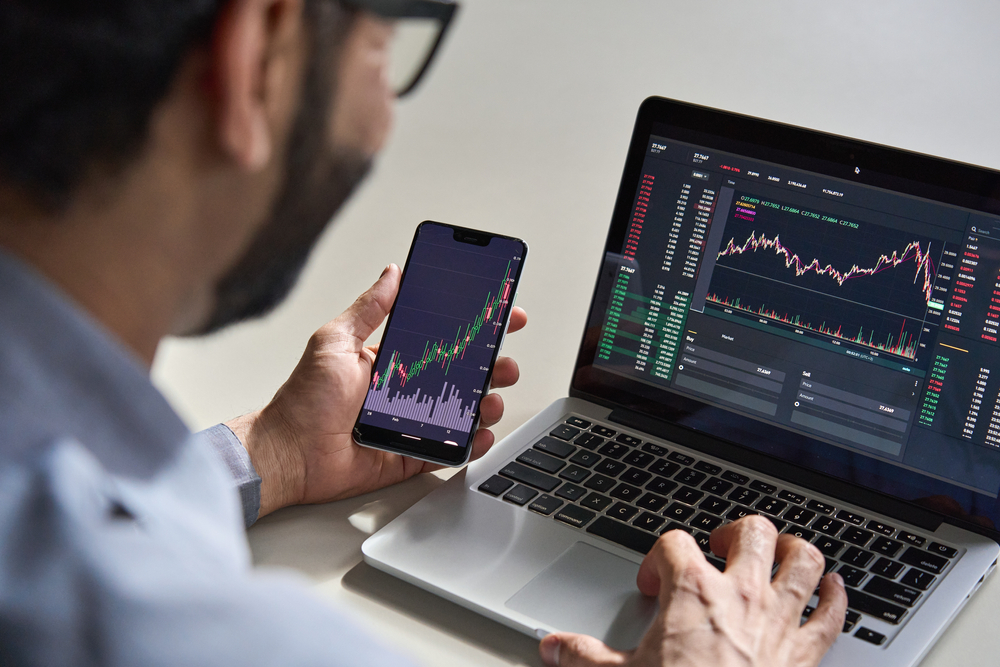 In addition to the growing popularity of stock trading, forex, bonds, and funds, options trading has also become quite popular in recent years. As the name suggests, this style is known for giving traders better diversification options. However, keep in mind that options trading is slightly riskier, albeit more profitable than forex or stock trading. With options trading, you can buy or sell a market instrument on a specific time period and at a specific price. This so-called "option contract" can last as short as a couple of minutes, or potentially last a couple of years. Continue reading to learn more about options trading.

How Much Money Do You Need to Day Trade Options?
Although there are no clear rules that say how much money you need to start day trading options, a good rule of thumb is to never go with more money than you can afford to lose. Still, that is often seen as relatively bland advice, so most experts recommend slowly building up a trading budget. Depending on your income, you could allocate anywhere between 10 to 20% of it towards a "trading jar", and you can start trading when the amount is big enough to satisfy your goals.
Best Brokers for Day Trading Options
EasyMarkets is an easy-to-use trading platform designed with a beginner's needs in mind. Throughout our research, we found out that easyMarkets offers quite attractive features like reduced commission rates and minimal requirements for maintaining an account. While easyMarkets may not be the best choice for professional traders who'd like market research details and advanced trading tools, it's still one of the best options for beginners simply looking to learn the ropes.
Read our easyMarkets review here
AvaTrade is a widely trusted trading platform with a good selection of trading products to choose from. From our research, we found out that AvaTrade offers convenient tools for beginners, including copy trading, mobile accessibility, and competitive spreads and fees. However, similarly to our previous recommendation, we'd say that intermediate and professional options traders should stick to other platforms.
Read our AvaTrade review here
HYCM (Henyep Capital Markets) is a regulated 
broker available in most of Europe and the US and is a solid choice for option day traders. However, keep in mind that HYCM has slightly higher fees than other trading platforms like easyMarkets, so it's not the best option for traders who're looking to invest actively on a daily basis.
As a trading platform, IronFX is an excellent fit for those who are totally new to trading and those who have less knowledge of the market. Unlike some of the other platforms on this list, IronFX also offers a satisfactory amount of tools for advanced traders. Moreover, the trading platform offers flexible account types that make it easy to find a suitable method of day trading. Regularly active traders can also enjoy a personal multi-account manager (PMAM) that offers plenty of convenient tools, like the ability to trade on multiple MetaTrader accounts.
Best Time of Day for Day Trading Options
Options markets are available from around 9:30 AM to 4 PM ES time. Many experts say that the opening hours, specifically the first 1-2 hours after the market opens, are the best times to day trade. This is because this time period has drastically increased market volatility, making it a lot easier to make a sizable profit.
Most experienced day traders tend to stop trading around 11:30 AM due to the decreased volatility and market volume, making the profits lackluster in comparison to the opening hours.
What to Remember Before You Start Day Trading Options
Although many see it as a way to earn money in your free time, it's important to remember that day trading is an activity that requires plenty of time and research. While there are no set-in-stone strategies that every day trader should stick to, there are general guidelines that you should follow, like following some of the best trading signal providers. Trading signal providers let other traders follow their trading activities and choose to copy if they wish.
For example, experienced day traders often take advantage of price fluctuations throughout the day or intraday period, and the key to this is having a flexible plan and budget during this time. Like any other type of trading, options trading has its perks, with the main one being flexibility, especially when it comes down to setting your schedule. A good piece of advice would be to research when the particular market gets highly volatile and find a way to fit that period into your schedule.
A general word of advice for any stock market trading strategy is that you shouldn't trade more than you're ready to lose - meaning that you, as a trader, should be prepared to risk your capital. This is why in-depth market research is essential and should never be overlooked. In addition to having access to a reliable online broker or trading platform, most successful day traders also take the time to research stocks themselves before buying in and logging trades.
Keep in mind that many trading platforms charge high commissions and fees on your profits, and the amount definitely adds up over the long term. Sticking to the reliable trading platforms we've included on this list will generally finish most of the hard work for you.
Beginner Day Trading Strategy: Long Puts and Covered Calls
There are two common types of option trades beginners should stick to: calls and puts. These types of trades allow you to sell and buy an option asset respectively, and both are equally as profitable. Beginners should try to stick to long puts and calls before they get into trading with riskier methods.
This essentially means buying or selling contract options with the belief that they will increase or decrease in price while offering the lowest possible risk associated with this method of trading. Though there are other options trading strategies, they should be avoided by beginners until a certain level of comfort and understanding has been reached.
The Bottom Line: Is Day Trading Options Profitable?
Yes, day trading options can definitely be profitable. As the name implies, option day traders enter positions within the market hours and are usually looking to turn a quick profit. This is usually done by entering early on a position, and exiting before a loss happens. By doing this, experienced option traders are regularly profitable, though they are ready to take the time needed to research the market and do the hard work.
Yes, options are good for day-trading. However, keep in mind that options are generally regarded as slightly more complicated than stocks, but their overall way of functioning is quite similar. Consider doing your research and finding day trading stocks that offer exactly what you're looking for.