How to Create and Change Candlestick Charts on Webull

By

Andrew Moran
Published June 15, 2021.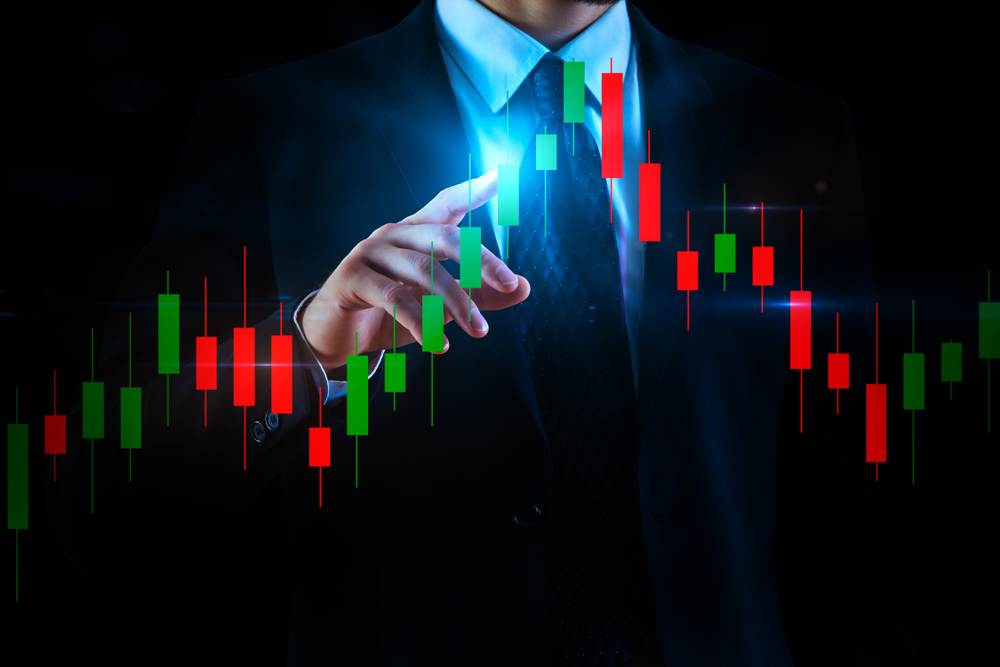 A brief overview: Webull is relatively new to the brokerage market, founded in 2017, yet it looks to have taken advantage of its late arrival. In some aspects, it appears that the broker has drawn lessons from recent forerunners like Robinhood, which cater to young and casual investors who want a great mobile experience and a clean desktop interface.
What Does the Platform Offer?
This platform is an excellent option for more experienced active traders, with in-depth charting, hundreds of technical indicators, advanced orders, Nasdaq Level II market data, personalization, and much more.
In summary, Webull is best for intermediate investors, active traders, options traders, and crypto-traders. It features good technical tools that will satisfy most traders for a platform that provides no commissions. Moreover, Webull's charts are of excellent quality in that they are clean, quick, and simple to adjust.
How to Read and Understand Webull Charts
Let's be honest: Reading Webull candle charts, or any other type of Webull chart for that matter, is not the most exhilarating aspect of trading. But it does serve a purpose for both novice and seasoned investors. It is a required task when you are parking considerable sums in your securities.
So, how do you read and understand Webull charts anyway?
The best approach is to incorporate these five steps into your overall trading strategy and chart watching:
Pick the Webull chart of your choosing.

Select a time window (daily, weekly, or monthly) on your Webull chart.

Choose the summary key so you can garner numerical values to gather the information at a quicker pace.

Determine the trading volume to learn if there is momentum being built or if it is all quiet on the western front.

Monitor the moving averages to identify a trending pattern.
Which Charts Are Available on Webull?
Now that you understand the basics of chart monitoring, what are the different types of charts available on the Webull platform?
Candlestick: A showcase of pricing related to data, divided into two aspects that are represented by a single line. The thin line reflects price ranges, and the body spotlights the gap between opening and closing prices.
Daily Bart Charts: These vertical lines highlight opening and closing prices and the highest and lowest prices in the session.
Head and Shoulders (no, not the shampoo!): The top signals that the upward trend has peaked and could reverse course, while the bottom notes a reversing downward trend.
Line: A plotted chart that forms a line from opening bell to closing price.
Changing and Editing Charts
When you click on the stock you wish to look at: you'll see a report summary of the price, chronology, chart, and news.
Chart Settings
There are an array of options available to help you modify your charts. You can access your Webull chart settings by touching the upper right-hand corner of a reduced-size chart or the 'More' symbol on the bottom right-hand corner of a full-screen chart.
You may choose between a line and a candlestick chart on the mobile app. Keep in mind that mountain charts provide less information than candlestick charts.
Adding a Sub-Chart
When viewing charts in full-screen mode, touch "Add Sub-chart" at the bottom to add up to 10 sub-chart indications.
Changing Indicators
To change the indicators, tap the Settings icon on the chart or select Chart Settings from the bottom navigation bar to access the primary chart indicators.
Conclusion
Although Webull has proven itself reliable, it is still finding its feet in the market. Even though the platform is best recommended for intermediate and experienced investors, newbies to the market can still largely benefit from it.
This platform is a reliable online brokerage that certainly deserves a chance, and any Webull stock chart is proof that the platform is becoming more professional, detailed, and technical.