FXAIX vs. VOO ETF Comparison: Fees, Performance, and Risks

By

Andrew Moran
Published September 27, 2021.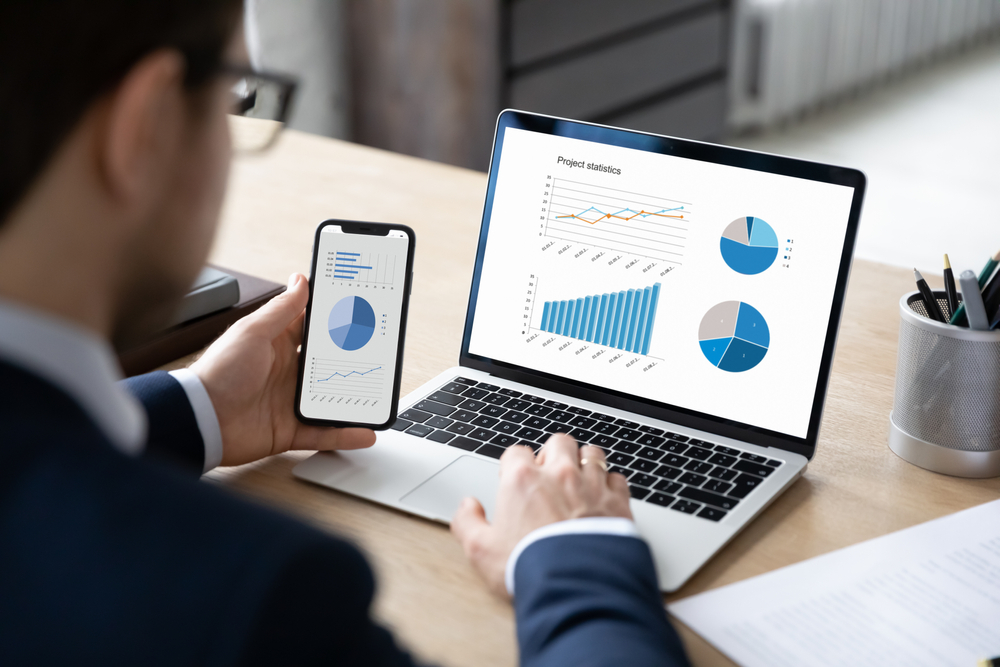 For years, the go-to benchmark stock index had been the Dow Jones Industrial Average (DJIA). But, as the saying goes, this is no longer your grandfather's US stock market. Instead, all the hip investors are focusing their attention on the S&P 500, featuring the 500 largest U.S. publicly traded companies, weighted by market capitalization. This is now the gauge that financial analysts pay attention to.
You can always invest in the S&P 500 to diversify your portfolio. But how? A couple of options: the Fidelity 500 Index Fund (FXAIX) and the Vanguard S&P 500 ETF (VOO).
But in this FXAIX vs. VOO battle, which one should the investor select? It is best to compare before making that giant leap, even though FXAIX is a mutual fund and VOO is an ETF. Let's dive deeper into the FXAIX vs. VOO debate.
How to Buy FXAIX
Unsure where to start to buy the FXAIX mutual fund? We have compiled a step-by-step breakdown so that you know how to buy FXAIX:
Start a brokerage or investment account and pick your account type (401(k) and an IRA).

Research the large blend funds, such as the FXAIX expense ratio and the sales load.

Purchase the amount of units based on how much you can afford.

Establish your purchase plan (frequency, amount, dates, etc.).

If applicable, decide your exit strategy.
How to Buy VOO
Essentially, as long as you have a trading account, whether with your financial institution (TD Ameritrade or Fidelity) or investment platform (Robinhood or Webull). All you need to do is find VOO on the list of securities and place a market order and insert the number of shares you want to acquire.
Comparing FXAIX to VOO
Fees of FXAIV vs. VOO
For cost-conscious investors, the FXAIX Fidelity 500 Index Fund maintains a gross and net expense ratio of 0.015%. The FXAIX expense ratio is cheaper than the VOO net expense ratio of 0.03%.
Fund Size Comparison
When comparing the fund size between FXAIX vs VOO, there is quite a considerable gap in the size of total assets. Here is a breakdown between the two investments:
VOO
Number of Stocks: 507

Fund Total Net Assets: $777.3 billion

Net Assets of 10 Largest Holdings: 28.6%
FXAIX
Number of Stocks: 509

Fund Total Net Assets: $364.995 billion

Net Assets of 10 Largest Holdings: 27.36%
Indeed, the liquidity levels of FXAIX and VOO are both strong, giving investors confidence that there are enough assets under management (AUM) in either index fund.
Performance Comparison
Is FXAIX a good investment? What about VOO? The answer to these questions is simple: Look at the performance levels! Here is how the two funds have performed over time:
YTD
Five Years
The VOO / FXAIX vs S&P 500 performance has also been relatively the same.
Risk Comparison
According to the MorningStar figures (as of February 23, 2021), the Fidelity 500 Index Fund maintains a three-year risk rating of "Average" when compared to the broader large blend fund (1,254 funds). Meanwhile, the MorningStar risk ratings for the VOO ETF are the same: "Average."
Which Is Better for Long-Term Investment?
In the FXAIX vs VOO debate, the answer to which is the superior long-term investment depends on your trading acumen and your activity.
If you are a passive "set it and forget it" investor, you could always go with the FXAIX mutual fund, especially considering that this investment vehicle has a lower expense ratio. Plus, if you hold a Roth IRA, FXAIX is the better long-term pick.
That said, if you are an active investor, perhaps the ETF route is the better way to go. Moreover, VOO gives you a steady tax deduction should your shares fall.
Conclusion: Which Should You Invest In?
Many investors, young and old, have decided to go the ETF route. The exchange-traded fund market has skyrocketed into an $8.8 trillion global industry in the last few years. Still, mutual funds are a lot more lucrative: $55 trillion (as of the beginning of 2020).
In the end, both FXAIX and VOO are great investments. If you are someone who likes a hands-on approach to their investments by actively managing the portfolio, VOO is a good option. At the same time, if you like something in your back pocket for a rainy day or your retirement, FXAIX is a prosperous choice, too.