MetaTrader 4: Safety, Scams, Community, Trading CFDs, Commodities & Stocks

By

Filip Dimkovski
Published August 17, 2021.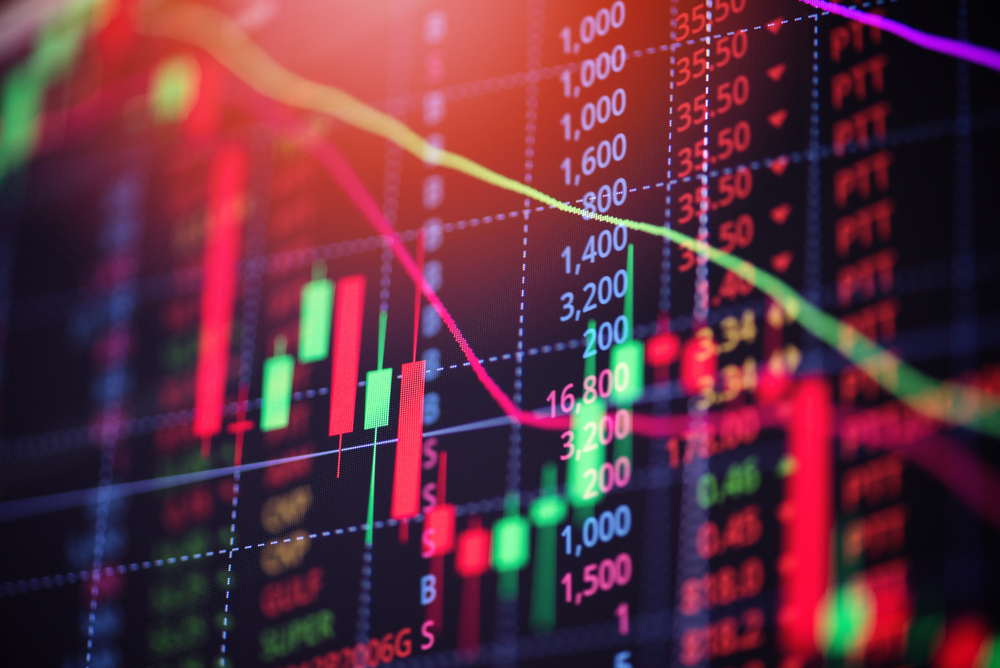 Entering the digital world in 2005, MetaTrader4 was developed by the famous company MetaQuotes as a reliable trading platform. The MT4 platform is primarily used for forex trading, but could also be used for buying/selling indices, cryptos, and commodities via CFD deals with brokers. Continue reading to learn all there is about MetaTrader 4.
What is MetaTrader 4?
MetaTrader 4 is a versatile trading platform that includes comprehensive technical analysis tools, trading signals, a trading robots market, mobile trading, algorithmic trading, and much more. To be successful in forex trading, it's best recommended to make use of all of these qualities, especially as a beginner.
We know that many beginners ask themselves "Is MetaTrader 4 a broker?". The simple answer is no, MetaTrader 4 is not a broker; instead, it is a trading platform that the vast majority of brokers offer to their users, whether you're looking to trade forex, stocks, indices, or something else.
In fact, MetaTrader 4 is the most popular internet trading platform for buying and selling assets and commodities. However, their main focus is forex. Its user-friendly interface allows you to access complex technical analysis and trading techniques, and most popular brokerages offer it. The MT4 app not only has the greatest analytical tools on the market, but it also works with thousands of brokers and provides excellent tools for new traders, like demo accounts and copy trading. Experienced traders can even show off their results and become profitable MT4 signal providers.
Trading Commodities on MetaTrader4
Can You Trade Commodities on MT4?
Yes, you can trade commodities on MT4. Just like forex and crypto assets, you can place different order types when trading commodities on MT4, including market orders, stop loss, pending orders, etc. Still, keep in mind that the commodities you have in your MT4 account will largely vary depending on your broker.
What Commodities are Traded on MT4?
As we've mentioned previously, the Metatrader 4 commodities you'll have in your account will vary from broker to broker. Nevertheless, the most popular Metatrader 4 commodities are Gold Spot, Silver Spot, Bent Crude Oil Spot, and WTI Crude Oil Spot.
How To Add Commodities in MetaTrader 4?
Adding commodities in MT4 is a simple process. Go through the following step to add a commodity of your choice:
Open your MT4 app

Find the Market Watch window

Right click it, and choose "Show All"

Find the Metatrader 4 commodities you'd like

Press the "Trade" button and choose your order type
Trading Stocks on MT4
Can You Trade Stocks on MT4?
Yes, you can trade stocks on MT4. The stocks on offer on the MT4 will depend based on the broker of your choice, but most New York Stock Exchange Stocks (NYSE) are listed.
Is MT4 Good For Stock Trading?
Yes, MT4 is a great choice for stock trading. In fact, many stock experts regard it as being significantly better than web trading platforms. This is because, with MT4 for stocks, you can largely benefit from important information, like historical data, different chart types, and trading signals. Still, keep in mind that when trading with stocks on MT4, you're not actually purchasing shares from the company. Instead, you'll own an MT4 CFD, allowing you to profit based on your trade type (long or short).
How To Trade Stocks on MT4?
You can trade a stock on MT4 as long as you're broker allows it. To use MT4 for stocks, do the following steps in order:
Open MetaTrader 4

Go to the main menu on the left

Look through the watchlist

Add the symbol of your choice
Trading CFDs on MetaTrader4
Is MetaTrader 4 a CFD?
Yes, because you won't own physical shares of the company of your choice when you trade on MT4. Of course, a MT4 CFD has its own array of benefits. MT4 CFD trading is a great choice because you can benefit from doing "short trades" on companies, which wouldn't be the case if you physically own the company's shares.
How To Trade CFDs on MT4?
Since you don't purchase physical shares when trading with MT4, all assets you can trade (forex, crypto, commodities, stocks) will be a CFD (Contract For Difference). To trade an MT4 CFD, do the following steps:
Open your MetaTrader 4

Right-click the "Market Watch" window in the center

Select "Symbols" and pick the CFD of your choice
After selecting the CFD, you can trade it using a variety of order types.
MetaTrader 4 Costs
Does MetaTrader 4 Cost Money?
Many beginner traders ask themselves "Is MetaTrader Free?". The short answer is yes, MetaTrader is free. There is no upfront MetaTrader cost for using the platform, whether you're trading forex, crypto, stocks, or indices.
MetaTrader 4 is available for download and use at no cost.. In fact, MetaTrader 4 is a prominent trading platform that has been available since 2005, and MetaQuotes is its founder. This means that MetaTrader 4 can be downloaded for free from their website.
When you use a broker to access the platform, the broker may give MetaTrader 4 away for free or potentially increase the spread to account for using either the basic or MetaTrader 4 Pro account. No commissions are paid with a basic account on either the MT4 or MT5 platforms since any fee is incorporated into the spread. Still, some fees may apply with your brokerage, but the best MT4 brokers will only apply minimal fees.
MetaTrader 4 Community
In addition to being one of the best platforms for trading, MetaTrader has its own community of dedicated traders. Also known as the MQL5 community, it is one of the best digital spaces for both beginner and experienced traders. In the MetaTrader community, you can find valuable information on almost anything regarding MT4 and trading in general. The official website of the MQL5 community has a dedicated forum where you can ask and answer questions for free after completing your registration.
Additionally, the MetaTrader community offers a vast array of resources and tools every trader can benefit from. This includes trading signals, MT4 quotes, economic calendars, VPS services, and more. Consider checking the MetaTrader community out if you'd like to join one of the best digital spaces for traders.
Is MetaTrader 4 a Safe Platform or is it a Scam?
Many users ask the question: "Is MetaTrader 4 Safe?" We strongly believe that MetaTrader 4 is a secure platform and not a scam. When making investments and trades using the platform, it encrypts all data between the trader and the server, effectively your IP address. However, while MetaTrader4 by itself is safe, other potential issues may arise. These potential issues could arise from the broker of your choice.
Keep in mind that any data you share with brokers can be manipulated, so be extra careful when choosing the right MT4 broker for you. An unsafe broker means that deposits may be deleted, transactions can be changed, and real-time market data can be falsified. Only your broker's business ethics and the fact that it's unlawful prevents them from doing so. This is why it's crucial to find a broker that is safe and reliable. Although MetaTrader 4 scams rarely happen, you can keep yourself fully protected by sticking to reliable brokers like Fortade.
Hundreds of thousands of traders have put the platform to the test over many years, and it is now a highly trustworthy option for traders.
On Which Platforms Is Metatrader 4 Available?
We think that you can get the best out of MT4 if you opt for the PC version. This is how you will get the most powerful and easy instrument for technical analysis and market trading, whether on Windows or Mac.
In addition to PC, the MetaTrader 4 Android OS App is a full-featured trading platform for Android-based smartphones and tablets. It has everything you need for effective Forex Trading. It includes a complete set of orders with order types, trading history, unique execution modes, technical analysis, and the broadest range of mobile devices supported.
Best MT4 Brokers
To trade forex with real money, it's highly recommended you stick to a reliable broker where your personal data and financial info is safe. Continue reading to learn more about the best M4 brokers.
1. AvaTrade
Established in 2006, AvaTrade offers multiple trading platforms for both PC and mobile devices. You can trade in spot forex, forex options, and CFDs on assets like cryptos at this platform. In addition to AvaTrade's WebTrader, you can use MetaTrader, as this is a reliable broker. Finally, for social (copy) trading, you can use proprietary platforms like ZuluTrade and DupliTrade together with AvaTrade.
Take a look at our in-depth review of AvaTrade.
2. eToro
Being widely regarded as the most popular copy-trading platform, eToro is a safe broker founded in 2007, primarily used for forex trading and buying/selling CFDs. Although eToro is a reliable online brokerage, you cannot download and use MetaTrader 4 from eToro. Instead, consider sticking to other MT4 brokers.
Take a look at our in-depth review of eToro.
3. easyMarkets
Opening its doors to the world in 2003, easyMarkets is one of the oldest brokerages in the industry. Moreover, this platform is strictly licensed and quite secure, as it's regulated by both the CySEC and ASIC. Once you make your account, you can trade at easyMarkets through their web platform or download MetaTrader 4 from their website.
Take a look at our in-depth review of easyMarkets.
4. IronFX
Since it was established in 2010 in Cyprus, IronFX has been a reliable broker with a fantastic diversity of products. Although IronFX doesn't offer a dedicated trading platform through their website, you can trade forex and CFDs using MetaTrader 4. Still, consider sticking to other options, as IronFX is somewhat notorious among the trading community for having hefty fees.
Take a look at our in-depth review of IronFX.
5. HYCM
HYCM, formerly known as HYMarkets, is one of the leaders in the brokerage industry by experience, being established more than 40 years ago. Moreover, the broker is safe and heavily regulated, while the fees for purchasing and selling assets are minimal. Although the brokerage could slightly improve its customer support section, it's still one of the best MT4 brokers out there.
Take a look at our in-depth review of HYCM.
6. Fortrade
Known as the best broker for MetaTrader 4, Fortrade is an excellent choice for forex trading and operating with cryptos. The company was established in 2013 in the UK and now offers an exceptional experience for MT4 traders. Finally, Fortrade has near minimal fees and allows for straightforward deposits without any hidden fees.
Take a look at our in-depth review of Fortrade.
7. IQ Option
IQ Option started as a binary options broker but now offers CFD trading products on cryptos, ETFs, stocks, and forex. Although IQ Option allows for a seamless forex trading experience, it is not an MT4 broker. Therefore, while the IQ Options trading platform is good, offering traders MetaTrader 4 is a necessity nowadays.
Take a look at our in-depth review of IQ Option.
To Conclude
All in all, one can rest assured that MetaTrader4 is a safe and reliable trading platform. Whether you use it for forex, or you prefer trading assets like cryptos and precious metals, you can do it here as long as you pick one of the best MT4 brokers. The platform has proven itself to be reliable and unrivaled in the world of trading, so we believe it deserves a chance.