Following Stock Market Traders' Signals on Social Media

By

Andrew Moran
Published May 27, 2021.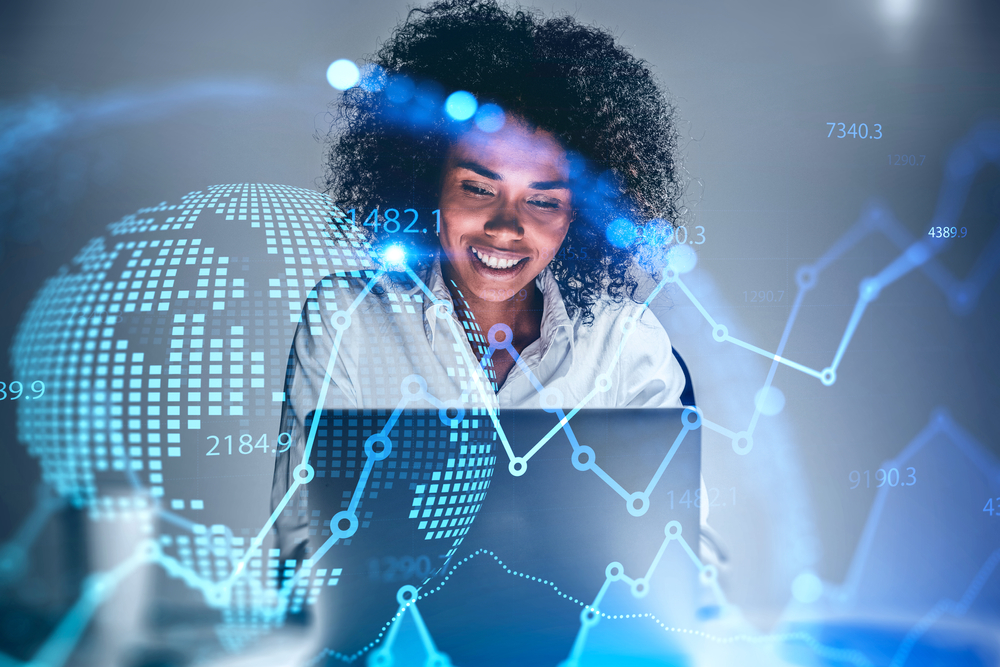 Nowadays, people can handle and analyze massive volumes of internet data thanks to the advancement of data technology. It's now feasible to connect the links between emotion and market movements by simply monitoring and analyzing data from social media sources, particularly when it comes to stock-related communication.
Social Trading
The stock market business, like most others, communicates through exchanging information and data through the internet, and ultimately social media. People that connect on social media produce emotional data by tweeting, posting on forums, and blogging about their feelings and thoughts. They absorb it as well and are impacted by others' opinions and ideas in the process.
Scientific studies reveal that people's judgments and behaviors are partly affected by the info they consume. In investments, this activity is known as social trading, where people share their opinions and current actions.
Social Media Trading Signals
When you are combing through social media to find out what others are saying about a stock you own or about to buy, what would be some of the signals you should be on the lookout for?
Well, it goes beyond retweets, thumbs up, and "to the moon" comments.
So, here is a brief compilation of social trading signals to pay attention to:
Volume

: This represents the increased interest in a stock, which is one of the most common social trading signals that a social trading broker will emphasize.

Sentiment

: This quantifies the sentiment from social media activity, from relevance to content.

Relative Value (RV)

: A comparison between sentiment between the market and the stock's recent history, with the purpose of gathering a clear representation of sentiment levels.

Dispersion

: The number of unique post sources to determine the authenticity and validity of a social trading signal on a social trading platform.

Changing Sentiment

: Sentiment measurements between specified time frames, such as one- and 50-day periods, to spot particular trends in the social trading signals.
Free Stock Market Trading Signals
Beyond the world of social trading signals, there are still many stock market trading signals that you should focus on as you navigate the world of equities.
But what are these anyway?
Well, it is a long list, but here are only some free stock trading signals to monitor:
Relative Strength Index (RSI)

: This is a momentum measurement that differentiates between recent gains and losses over a specific period. It also highlights the pace and change in prices. You will need to focus on overbought and oversold.

Stochastic Oscillator

: This is utilized to forecast price turning points by comparing the closing price to the price range.

On-Balance Volume (OBV)

: This will gauge the level of distribution or accumulation by differentiating volume to price movements.

Moving Average Convergence Divergence (MACD)

: This is used to spotlight adjustments in the direction, duration, momentum, and strength of a particular trend in an investment's price.

Average Directional Index (ADX)

: This is an indicator to judge the strength and momentum of a trend. Anything above 40 indicates general strength, while anything below 20 indicates general weakness.
The Utility Of Online Market Signals
Nowadays, many stock traders work with top stock exchanges in Europe and the US to provide trade surveillance insights based on the market's data. This, of course, has proven to be quite helpful, as traders with a proven track record and a long history of successful trades can offer insightful data.
While it may not be guaranteed, following a stock trader with years of consistent success is a reliable way of investing if you're short on time to do the research yourself.
The Overall Case For Social Trading
By doing social trading, i.e. following stock market traders' signals on social media, you can reliably make good profits.
While being in control of your portfolio certainly gives a bigger sense of stability, many investors today don't have enough time to research the market and make decisions by themselves. Following stock market traders' signals on social media could certainly be a profitable course of action. However, it still needs to be thoroughly researched and might depend on the investor.