Fortrade vs. easyMarkets: Which Trading Platform Is Better?

By

Filip Dimkovski
Published June 28, 2021.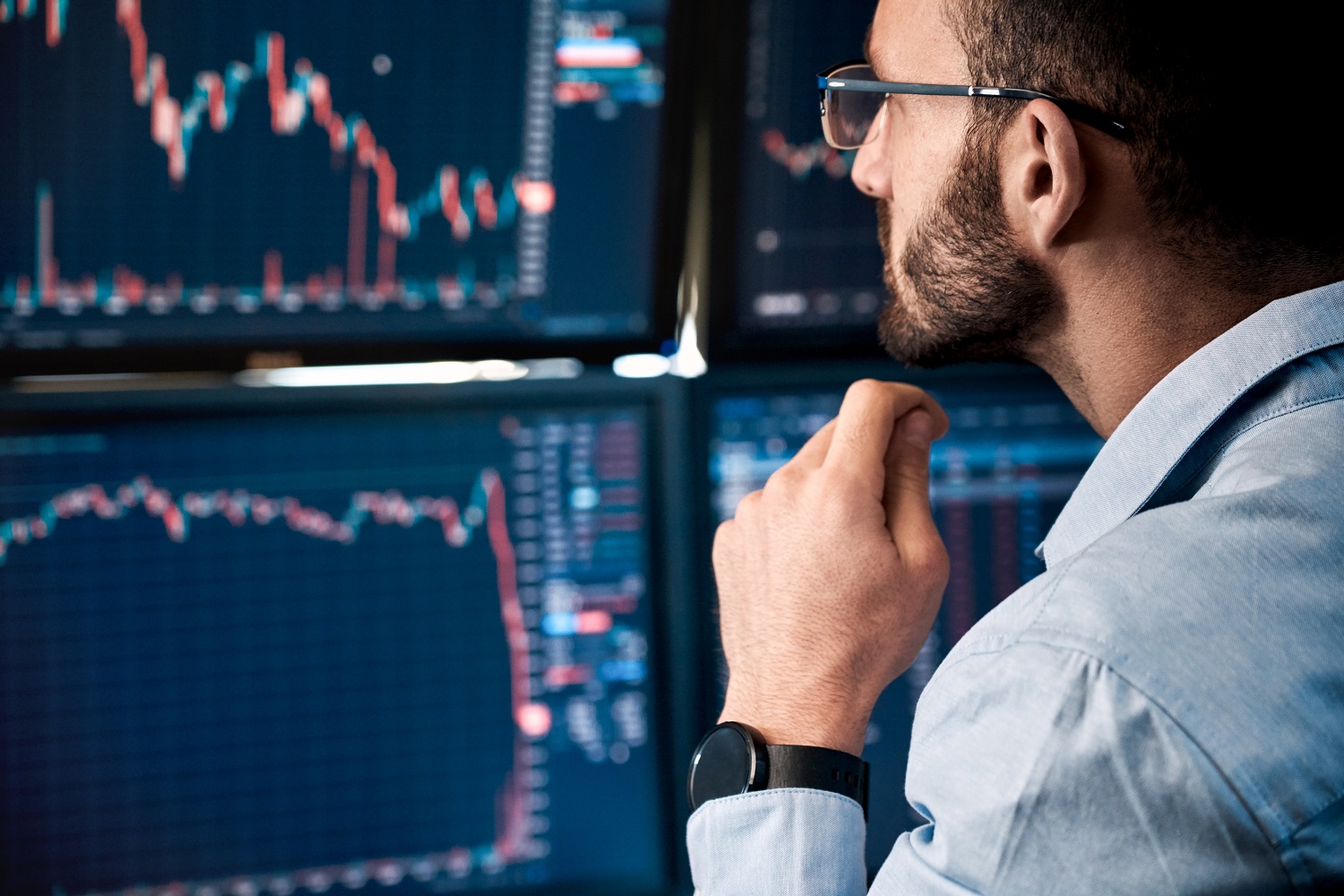 With both brokerages being popular choices for new and experienced investors alike, one tends to ask which one is better than the other - Fortrade or easyMarkets?
Even though these two are reliable and safe investment platforms, one does appear to have a slight edge for both new and experienced investors alike.
Fortrade
Fortrade is a derivatives brokerage established in the United Kingdom that provides users with two trading platforms - one for trading FX and the other for CFDs.
It is a reliable investment platform where investors can benefit from an excellent user experience and top-tier regulatory oversight. The Cyprus Securities and Exchange Commission (CySEC), the Australian Securities, and other regulatory bodies are all a guarantee for Fortrade's safety.
Getting into more detail, Fortrade is widely regarded as one of the best beginner-friendly brokerages, which also offers a getting started tutorial to help you on your investment journey. Once you finish your registration process, you can invest your money into products like stocks, forex, US treasuries, precious metals, and so much more.
The website and support team are available in multiple languages, and the agents working there are professional and capable.
easyMarkets
Founded back in 2001 with the original name of easy-forex, easyMarkets is a trading platform that has been around for quite a while. Users registered on the easyMarkets brokerage can expect an excellent overall experience available on MetaTrader 4 and the easyMarkets Web Trader. As a brokerage, easyMarkets holds a license from the BVI, CySEC, and ASIC, ensuring that this investment platform is safe.
Although the platform offers a beginner-friendly user experience, it appears that Fortrade is a better choice for stock market newbies. Still, easyMarkets does have convenient features like deal cancellations, financial calendars, and live market news.
It offers stocks, forex, cryptos, metals, commodities, and indices for investment products, although the complete list of assets is slightly shorter than Fortrade's.
When a beginner is struggling, the easyMarkets support team is available via phone and email.
Trading Apps
Fortrade Pro Trader App
To allow for a convenient trading experience, Fortrade offers a wonderful app to have on your smartphone and tablet. You will have access to all of its features. It means the trading app's performance and capabilities are almost identical to those of the desktop-based one. To add to this, the Mobile Fortrader, as part of the spectrum of trading platforms, allows you to track, analyze and trade a range of equity derivatives across many devices using a single platform. You will save effort, energy, and frustration by doing so.
Furthermore, the smartphone software allows you to practice trading with €10,000 in virtual money. Finally, you can switch to real money and restart your practice sessions with ease. The smartphone software is clear, intuitive, and easy to use. It's also small yet powerful, thanks to SSL security and complex order types.
easyMarkets App
With easyMarkets' mobile app, its users can trade CFDs on Forex, commodities, gold, indices, and cryptos like Bitcoin. Although the Mobile Trader by Fortrade offers more functionality, the easyMarkets Trading App also provides a fully functional trading experience. However, before trading with real money at easyMarkets, consider practicing your abilities on the app's demo mode.
Automated Trading
Automated trading, also known as social trading, is a popular trading method that works by executing pre-set procedures for entering and leaving transactions using a hard-coded program.
As the trader, you can combine your in-depth technical analysis with the creation of position settings like open orders, trailing stops, and guaranteed stops. Through improved and extensive strategy formulation, testing, and execution, automated (algorithmic) trading increases the odds you make money significantly.
Fortrade Automated Trading
That being said, Fortrade doesn't offer a direct method of automated trading, while its other convenient features make it a better trading outlet than most of its competitors. The only way you can automate your trading at Fortrade is with MT4's signal library.
easyMarkets Automated Trading
Similarly, easyMarkets offers automated trading via MT4's features. Some of these features include one-click CFD trading, pre-installed indicators, and analysis tools, creating custom trading templates, or choosing from pre-designed templates.
Customer Support
easyMarkets' Customer Service
easyMarkets offers decent customer support, while the website is supported in 7 world languages, including English, Chinese, Polish, Arabic, Spanish, German and Japanese. You can use the convenient 24/7 live chat support option to get help in no time from friendly and knowledgeable customer service agents. The final option is to send an email to support@easymarkets.com and wait a while for the response, although this method of contacting customer support usually takes more time.
Fortrade's Customer Service
Customer service on Fortrade's website is also rather efficient and trustworthy, even though there's no live chat. Depending on the type of issue you may face, you can send an email to info@fortrade.com or call them via phone if you have a general question. Consider sending an email to support@fortrade.com if you have any issues regarding your account balance or payments. If you have a technical problem or need assistance installing Fortrade on your device, write an email to the same email address. Send an email to partners@fortrade.com if you wish to learn more and join one of the Partnership Programs.
Crypto Trading
Trading Cryptocurrency on Fortrade
Like any other instrument, buying Bitcoin CFDs on Fortrade's online trading platform takes the form of a Buy, a Long Position, or Sell, known as a Short position. Trading with cryptos at Fortrade is quite convenient, making transactions a click away. All transactions are processed at near-instant speed, even when the market is closed. Regarding crypto products, you can buy and sell crypto CFDs of Bitcoin, DASH, Ethereum, and Litecoin.
Trading Cryptocurrency on easyMarkets
At easyMarkets, you can trade with multiple cryptos like Bitcoin, Ethereum, Ripple, Litecoin, Stellar. Although the list of crypto products at easyMarkets is slightly more vast, Fortrade still offers a bigger number of convenient tools you can use for crypto trading.
Conclusion
While both easyMarkets and Fortrade are reliable trading platforms, Fortrade seems to have a slight edge over its counterpart.
Both platforms offer an extensive list of investment products. Still, easyMarkets' list is slightly shorter on commodities like precious metals, energy products, and US treasuries; and even though Fortrade provides a better experience for the beginner and intermediate investor, both are still a great choice.