eToro vs Coinbase: Compare Products, Features, Fees, & More

By

Andrew Moran
Published October 31, 2021.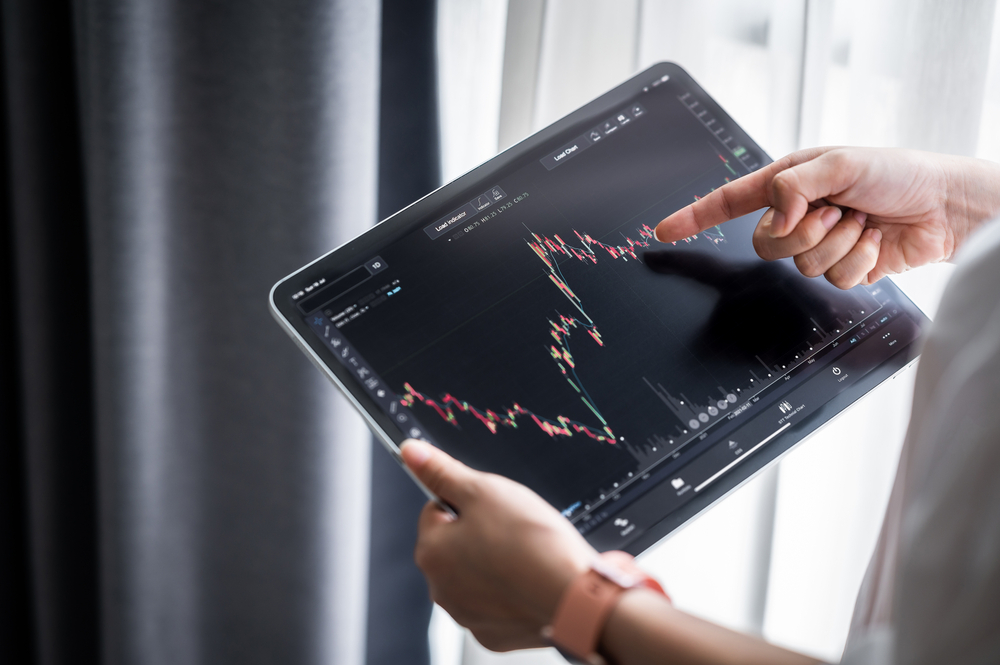 Do you want to buy, sell, and trade cryptocurrencies?
As you have done your research, you may have come across a long list of platforms, including two powerhouse outlets: eToro and Coinbase.
But which website should you sign up for anyway: eToro or Coinbase? Or, if you are on eToro, and you want to switch to Coinbase, how can you transfer crypto from eToro to Coinbase?
If you peruse a Coinbase review, you may think this is the premier platform. On the other hand, when you read about eToro crypto fees, you might believe this is the top entity.
So, which is the best? Let's compare.
What Products Does eToro Offer?
The eToro trading platform offers stocks, exchange-traded funds (ETFs), cryptocurrency, commodities, and indices. At first glance, you will notice that eToro has different packages for its users, including the eToro silver tier and eToro platinum tier packages which offer different features and options. eToro offers leading stocks from top global exchanges. It has more than 2,500 stocks in technology, consumer goods, services, financial, healthcare, and basic materials.
What Products Does Coinbase Offer?
Coinbase offers its clients a long list of cryptocurrencies, including the premier virtual tokens, like Bitcoin, Litecoin, Ethereum, and Bitcoin Cash. The trading platform also provides an extensive list of altcoins and meme coins.
eToro vs. Coinbase Fees Comparison
It is true that eToro has a commission-based fee system which is based on a 0.09% spread per side. Any withdrawal transactions on eToro are charged at $5.
If the transaction currency is not priced in U.S. dollars, eToro will also charge the user any conversion fees incurred. Coinbase charges higher fees than other cryptocurrency exchanges.
Fees can range from 0.5% to 4.5%, depending on the type of transaction. Other fees may also apply.
Moreover, eToro has a minimum deposit requirement of $200, but there is no deposit fee on this platform. There is no withdrawal limit on eToro. Users must make an initial deposit of at least $50 to verify their account with Coinbase.
On Coinbase, the payment method options consist of your bank account, debit card, wire transfer, PayPal, and Apple Pay. On eToro, you generally have three selections: debit card, online banking, and wire transfer.
eToro vs. Coinbase Feature Comparison
So, what do eToro and Coinbase have to offer their users? Let's find out!
Auto Trading
Both eToro and Coinbase offer the auto-trading feature. Coinbase offers an automated trading robot on Coinbase Pro for trading bitcoins.
Trading Signals
When it comes to gathering the laundry list of indicators, eToro allows users to receive daily trading signals by activating that feature on their profile and adding stocks/products of interest on their watch list.
Similarly, Coinbase Pro allows users to benefit from trading signals through Coinbase Pro charts. Users can analyze market indicators and compare the average prices of Bitcoin across other major cryptocurrency exchanges.
Social and Copy Trading
The userbase on eToro is broad, vast, and diverse. This makes it a leading social trading network with many social trading features. Copy trading is also an option available to eToro traders, and users can take advantage of the expertise of real traders and copy their trading automatically. Members of the eToro community are rewarded if their trading activities are copied, thus further encouraging users to share each other's experiences and successes.
Coinbase also allows users to copy top cryptocurrency traders by providing them anonymized data of the top 10% of users.
Leverage
For retail clients, eToro allows investors to leverage stock trades by up to x5. But the eToro Professional Client account allows for higher leverage, but you need to meet certain criteria.
Coinbase does provide its traders to leverage their positions. However, this will only apply to professional traders who meet specific standards.
eToro vs. Coinbase Customer Support Comparison
Many reviews and ratings agree with one thing: eToro has a good customer support system, and users generally receive prompt support for any of their platform-related issues and queries. Users can either contact the eToro customer support team through telephone, email, or live chat.
According to many different reviews, Coinbase customer support is not as prompt as eToro. Users can submit their requests via their user account and have to provide details regarding their issues. But overall, the response time is not as good as eToro.
Is Coinbase safe? What about eToro? They employ top-notch security protocols, but if you have technical difficulties, such as choosing to transfer Coinbase to eToro, you can get in touch with the terrific customer support service.
eToro vs. Coinbase Mobile App Comparison
eToro has an extremely user-friendly app that is easy to navigate and understand. The eToro mobile app is available on Google Play and the Apple App Store.
Coinbase also has a user-friendly mobile app that is available on the Google Play Store and Apple Store. It is easy to navigate.
Conclusion: Is eToro or Coinbase Better?
While both eToro and Coinbase are good trading platforms, eToro has been in the market for a longer period of time, and there are more users across eToro supported countries. It also offers more features and has a better reputation overall, while Coinbase is limited to cryptocurrencies.
But Coinbase is far more mainstream than eToro, trading on the New York Stock Exchange, although there have been rumblings of a SPAC taking eToro public.
In the end, when evaluating eToro or Coinbase, industry observers purport that it may be more sensible to opt for eToro and take profit that way.