Best IQ Option Strategies and Tips for Success

By

Filip Dimkovski
Published October 30, 2021.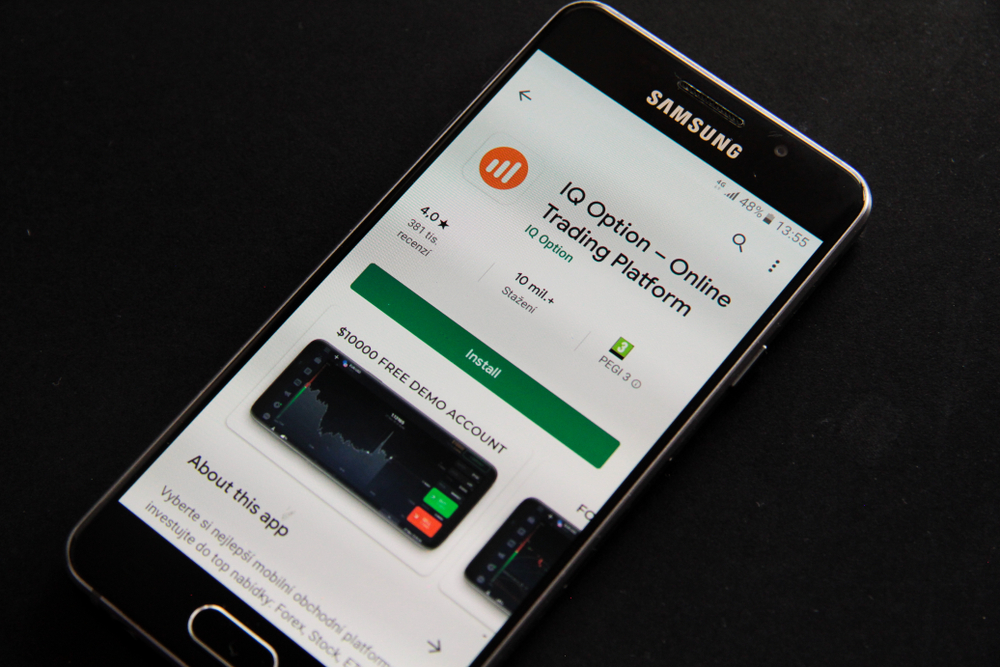 When trading an asset at IQ Option, whether it's a forex or digital one, the time when you trade, and the asset you choose will significantly impact your success. If you're specifically interested in forex trading, you should know that Sydney, Tokyo, London, and New York are the four major FX markets. So, each of these markets is open at a different time, and the market conditions change accordingly.
Thus, if your goal is to take advantage of the best market conditions, you'll need to know when each market is open. Small details like these could make or break your success when trading at IQ Option. You also need to set a precise plan and be disciplined to stick to it.
Continue reading our short article if you'd like to know more about our recommendations so you can find the most accurate binary options strategy.
What is the Fastest Way to Make Money on IQ Option?
While long-term trades are often safer and more profitable, shorter buys and sells, like those offered by IQ Option's turbo trades, with 30- and 120-second expiry durations. can help you make money much faster.
Keep in mind that you should always start with long-term trades first, and slowly work your way up to a riskier approach. After you've gained enough experience in long-term trades, you can then move on to short-term trades.
How Do You Avoid Loss in Options Trading?
Options expire on a specific day and time, unlike stocks, which you can buy and keep indefinitely. So, if you're trading options, this indicates you should cash in your profits as soon as possible.
As soon as you've purchased the options, you need to put a "time stop" on them, which implies selling them before the end of the day, week, or month. With options, it's crucial to always cut your losses quickly, and not be too greedy if you want to save your profits.
What Is the Best Indicator to Use in IQ Option?
RSI or Relative Strength Index
RSI is a quantity of motion oscillator that gives sell and buy signals to traders.
The indicator's way of operating is quite simple - when an asset is overbought, its price is usually higher than the market expects and is likely to fall soon.
When it's oversold, the price is lower than the market expects, and it will probably rise.
The RSI is often regarded as the most accurate binary options strategy, and it helps you assess whether a market is oversold or overbought.
Bollinger Bands
The Bollinger Bands indicator is often used to track volatility. Its main goal is to identify high and low volatility periods on the price chart on almost any asset.
As an indicator, Bollinger Bands might assist you in determining the current market phase. You can use it together with RSI and Moving Averages for better results
Moving Averages
The Simple Moving Average and Exponential Moving Average are the most basic variations of the moving average indicator, and they're used to estimate the current trend. The Moving Average indicator can also be used together with other indicators to get better buy and sell signals.
What Is the Best Time to Trade With IQ Option?
When using IQ Option, it would be best to trade when there is high volatility in the market. Thus, timing sessions is essential. Make sure you do your research and find out when each one of the four major markets opens and closes.
Using this information to the fullest is crucial because the opening and closing of the market are almost always the most volatile periods. As long as you're patient with your money, it's almost guaranteed to earn profits in such a volatile environment.
Best IQ Option Trading Strategies
Keltner Channels and Stochastic Oscillator
Keltner Channels is a volatility-based indicator that envelops the chart and plots around the price, and it's often regarded as one of the IQ option top earners. Using this as a strategy can help you in predicting the direction in which the price will go. To validate the indications Keltner has given, use the Stochastic Oscillator to see the support and resistance levels.
Going Along With Trends
Regardless of what market you're in or what asset you're trading, following a trend is one of the finest ways to make money. It is, without a doubt, the most effective method for a new and intermediate trader. Of course, there's no such thing as an IQ Option no loss strategy, but this is the closest you can come to it if you trade on the best CFD trading companies.
Following News Events
Even though keeping up with the news is one of the most basic pieces of advice, it can pay off handsomely. It's less complex than technical analysis, but it necessitates reading the news and being up to date all day, every day. The news on the internet is not enough though - you must read newspapers, listen to news broadcasts, and use as many other sources of information as possible.
Can You Really Make Money on IQ Option?
Yes, you can. However, before you start, ask yourself the reason that makes you want to trade. Consider if you have enough money that you're willing to lose, and remember that your entire portfolio can disappear. If you're prepared for such a risk, you should invest in an asset at IQ Option.
Feel free to dive with the sharks and do your best to make good money. Although IQ option is not the best stock broker overall, it's still a great choice. Read our comprehensive review of IQ option for futher information.