The Best Brokers and Apps for Trading OTC and Penny Stocks in 2021

By

Andrew Moran
Published August 11, 2021.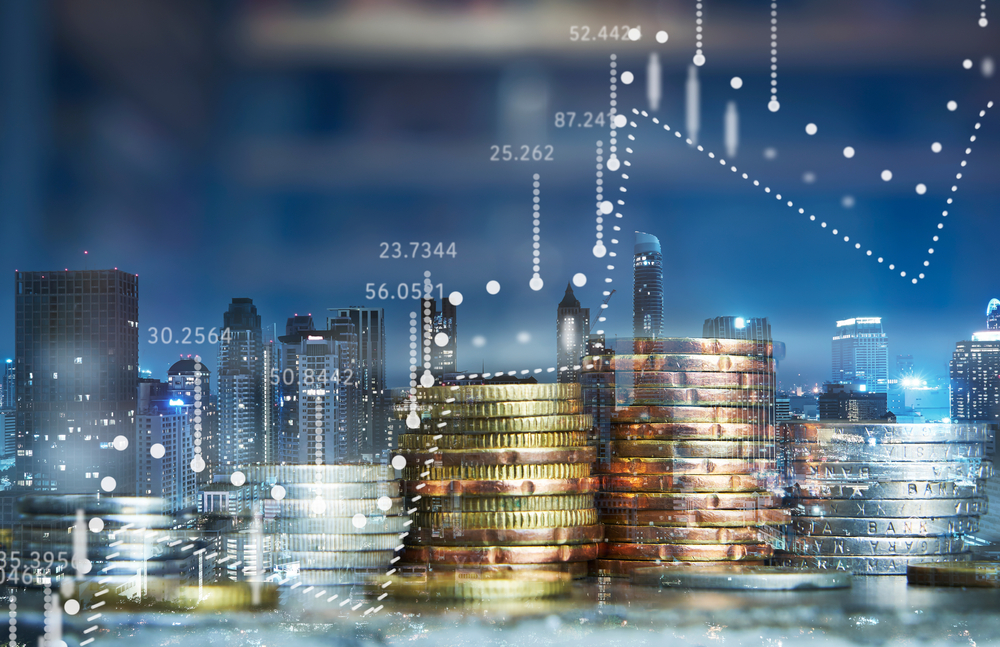 Over the last 18 months, millions of new investors have joined the financial markets. Whether it was seeing an opportunity at rock-bottom prices or noticing the democratization of the industry, armchair traders have entered the financial colosseum by way of their desktop computers and mobile devices.
But, as novice investors become acquainted with stocks, bonds, commodities, and foreign exchange, many questions come up. One of the most common inquiries is about the best brokers and apps for trading, including over-the-counter (OTC) and penny stocks.
Before diving into the best sources for trading the pink sheets system, let's first determine if you should even begin trading OTC and penny equities.
Should You Invest in OTC and Penny Stocks?
First, what is a penny stock? It is a small-cap investment that trades under a buck and has a market capitalization of under $2 billion.
Now, is it worth investing in the names listed in the penny sheets system?
Is this something you should be interested in doing?
While penny investing could be a great way to get your feet wet in the stock market, it is not an effective long-term investment or retirement scheme. OTC stocks can be prone to pump-and-dump mechanisms, leaving late entrants holding the bag. So, buy a penny stock or two, but do not put your life savings into a random tin-manufacturing company that trades for $0.045.
Can You Get Rich from Trading Penny and OTC Stocks?
The primary reason people invest in companies that are trading below $1 is to get rich quickly. Since many people do not want to pour thousands of dollars into stocks trading on the Nasdaq Composite Index or S&P 500, they might feel more comfortable investing $100 that would afford them a few thousand shares of a specific stock. 
Although there have been instances over the last year of penny stocks making it big amid the COVID-19 public health crisis, it is rare to strike it rich by acquiring something trading at a nickel or a dime. Indeed, with enough due diligence, employing the same investment strategies, and a little bit of luck, you could turn a decent profit. For the most part, it is challenging to do so.
Now, let's compare the different (and best!) brokers for trading penny stocks.
Best Trading Apps and Platforms for OTC and Penny Stocks
A quick Google search will yield plenty of results for mobile applications and trading platforms to allow you to invest in the pink sheets system. But rather than scanning through the dozens of SERPs, we have compiled a smaller list of some of the best brokerage accounts for OTC and penny stocks.
Robinhood Trading Platform
Fees

: $0 per trade

Minimum Deposit:

$0

Easy-to-use tools
Robinhood Trading App
Robinhood is a bare-bones mobile application that is perfectly suitable for novice investors. For traders who do not possess a lot of experience buying and selling stocks - penny or otherwise - you can always download the app and start with a few bucks on the trading platform.
TD Ameritrade
Fees:

$6.95 per OTC trade

Minimum Deposit:

$0

Extensive Research Tools for analyzing penny stocks
TD Ameritrade Mobile Trading App
Although you are charged a commission of $6.95 per trade for OTC stocks, you do have access to TD Ameritrade's effective web and mobile platform technology. The TD Ameritrade app also maintains high-quality research tools that are comparable to the desktop platform.
Fidelity
Fees:

$0 per trade

Minimum Deposit:

$500

Shows detailed price movement

Non-U.S. citizens cannot open accounts
Fidelity Investments App
Investopedia has called it "world-class stock research and analysis," including on the trading application. Fidelity Investments is one of the best brokerage companies in the world, giving you free access to the flagship trading platform used by all customers - institutional and retail.
Charles Schwab
Fees:

$0 per trade

Minimum Deposit:

$0

Presents exchange analysis to understand inherent risks
Schwab Mobile App
Charle Schwab is one of the premiere brokerage firms in the finance sector. Its mobile application is no different, giving you free access to a treasure trove of high-quality research and analysis tools. The company is also considered to be a technology leader. However, if you are having difficulty, you can always get in touch with its superb customer service.
Interactive Brokers
Fees:

$0.0035 per share

Minimum Deposit:

$0

Stocks trading on the NYSE, AMEX, NASDAQ, ARCA, or BATS are available

Non-U.S. stocks are not available for purchase either fractionally or a penny equity
IBKR Mobile App
It is said that not all mobile apps are created equal. Does the Interactive Brokers app fit this moniker? One of the most appealing components of the company's app is that all of its services are concentrated in a single app, which is beneficial for regular users on the go. From dozens of data columns to institutional-quality research to powerful trading tools, you no longer need to be confined to your desk to buy and sell stocks and forex.
TradeStation
TradeStation has experienced quite the evolution since 1982, building itself into a top active trading platform.Your first 10,000 shares per trade do not come with a commission, but anything after will be slapped with a $0.005 share charge. Thanks to its award-winning trading technology, traders can access advanced tools.
TradeStation App
Its mobile app is institutional-quality that offers fast trade executions, incredible technical analysis and research tools, and two different types of mobile app options. Like its web platform, mobile users can trade penny stocks and over-the-counter securities on the TradeStation app.
Exposure to Penny Stocks is Key
Whether you are sitting on the sidelines or you have entered the financial arena, you have plenty of options to choose from that can give you exposure to the same stocks, bonds, commodities, and cryptocurrencies as the Wall Street titans and millionaires and billionaires. Will penny stocks net you a million dollars? That is entirely up to you and what tactics you integrate into your trading.