eToro vs. AvaTrade: Compare Products, Features, Fees, & More

By

Filip Dimkovski
Published October 25, 2021.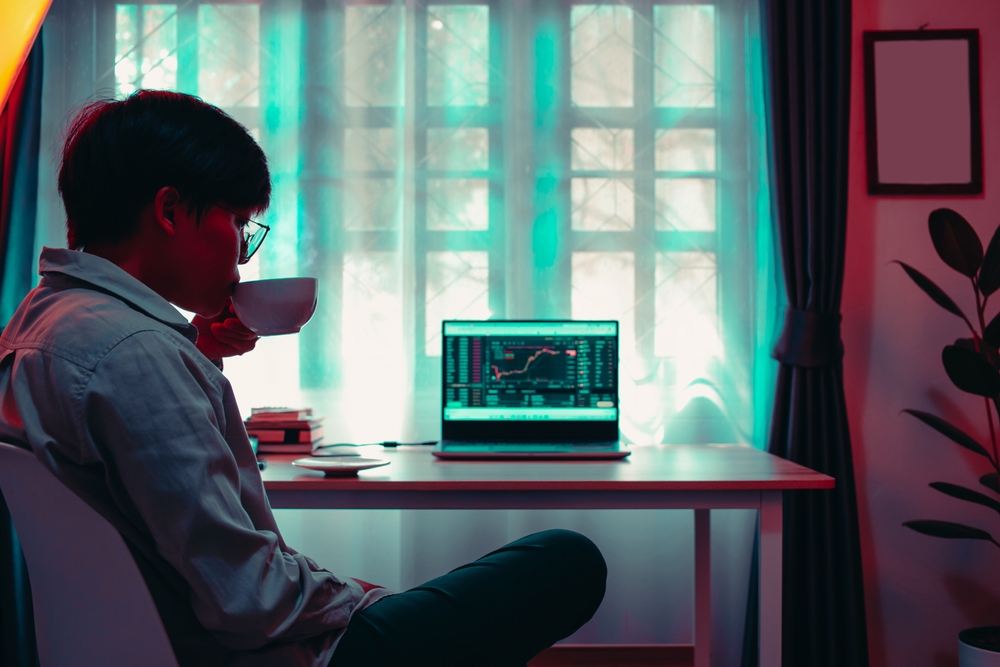 With the stock market being more accessible than ever, many discussions arise for the best forex broker and investment platform overall. In our AvaTrade and eToro review below, you'll get the chance to learn all there is about these brokers.
Founded in 2006, eToro Ltd is a Europe-based broker regulated by the Cyprus Securities and Exchange Commission (CySEC), with a cross-border license from the CySEC. This trading platform offers its services in the member states of Europe and outside.
Similarly, AvaTrade is a legit and regulated broker, holding a license from multiple authorities worldwide. Many traders question themselves "Is AvaTrade safe and legit?". Yes, the broker has received approval from many licensing bodies, including the Central Bank of Ireland, the Australian Securities and Investments Commission (ASIC), and the Financial Services Commission of South Africa (FSCA).
Continue reading our eToro and AvaTrade review to learn more.
What Products Does eToro Offer?
eToro has an incredibly vast range of investment assets.
These include CFDs of:
Fiat currency pairs (forex).

Commodities.

Indices.

Stocks.

Cryptocurrencies.
What Products Does AvaTrade Offer?
Just like eToro, AvaTrade also has a vast range of products, but AvaTrade's is slightly bigger.
In fact, you can access over 1300 CFD instruments of the following assets and more:
Forex pairs

Indices

Stocks

Bonds

ETFs

AvaTrade Bitcoin Trading
eToro vs. AvaTrade Fees Comparison
How Does Avatrade's Fees Work?
While most transactions at AvaTrade are free, including both deposits and withdrawals, the broker charges a $50 quarterly inactivity fee after three months. The AvaTrade minimum deposit is set at $100, and the minimum withdrawal ranges from $10 to $400, depending on the payment method of your choice. Most AvaTrade problems usually arise when it comes to withdrawals, as they can occasionally be slow.
How Does eToro's Fees Work?
On the other hand, eToro's minimum deposit is set at $30, while all bank transfer deposits must be at least $500. For a corporate account first-time deposit, you will require a minimum of $10,000 to register. Unlike AvaTrade, eToro charges additional fees for withdrawals, though they're low, set at $5. eToro also has a $10 monthly inactivity fee, which is slightly lower than AvaTrade's.
Payment Methods
eToro Payments
Regarding payment methods, eToro accepts credit/debit cards, PayPal, and e-wallets like Skrill and Neteller as payment options. The accepted currencies at eToro are the USD, EUR, and AUD, as the broker does not accept cryptos.
Avatrade Payments
On the other hand, AvaTrade accepts Bitcoin, credit/debit cards, WebMoney, PayPal, and wire transfers. You can also deposit using e-wallet solutions, like Boleto, Neteller, and Skrill.
eToro vs. AvaTrade Feature Comparison
Although the two are nearly equal in features, we think eToro is still the winner, since AvaTrade is slightly lacking with its trading features and tools.
eToro's Features
Investment Assets: As a broker, eToro provides a complex platform that provides CFDs of cryptos, stocks, and indices for traders coming from non-restricted countries.
Technical Analysis & Market Research Tool: There's also a convenient tool suited for experienced traders, called the eToro ProCharts, which is highly useful for technical analysis and market research of the eToro stock list.
Copy-Trading Friendly: Of course, the major attraction of eToro as a broker is the copy-trading mechanic. It allows its users to passively mimic all the buy and sell orders of successful investors. The system behind the eToro trading platform also offers peer-to-peer communication with a messaging tool, a media feed, and other add-ons. To become eligible for eToro's copy-trading feature, you have to invest at least $200 in your eToro wallet.
Avatrade's Features
Automated Copy Trading: It's also worth noting that AvaTrade offers copy-trading, as you can automatically copy top-performing traders using third-party signal providers like ZuluTrade and DupliTrade. Still, AvaTrade's copy trading is not nearly on the same level as eToro's, since the selection of signal providers is significantly lower.
Features MT4: One major flaw of eToro is that it doesn't feature trading through MetaTrader 4. On the other hand, AvaTrade MT4 is featured for both mobile devices and PCs.
Leverage: Diving into further detail, some users are disappointed by eToro's leverage, as its highest is 2:1 for cryptos, 5:1 for equities, 10:1 for commodities, 20:1 for minors, and 30:1 for the major currencies.
The maximum available AvaTrade leverage is 400 to 1. However, if your account is held within the European Union, this ratio is reduced to a maximum of 30:1.
eToro vs. AvaTrade Customer Support Comparison
Avatrade's Customer Support
AvaTrade is the clear winner when it comes to customer service. In addition to offering support through a web form, AvaTrade's customer service team can be contacted at over 50 phone numbers worldwide, and there have been no AvaTrade complaints about the staff. The support team behind AvaTrade works 24/5 during trading hours but is available 24/7 when it comes to cryptos.
eToro's Customer Support
On the other hand, eToro offers support via email and telephone. You could also consider opening a ticket at eToro's help center, though you would have to wait for a reply from the staff.
So, is AvaTrade better than eToro? In the customer support - yes, but not quite not in the other sections.
eToro vs. AvaTrade Mobile App Comparison
AvaTradeGO Mobile App
AvaTrade has the AvaTradeGO mobile app, offering access to most of MT4's sophisticated tools and features. With the app, you can do almost everything as if you were on the website, including registration, transactions, and social trading.
eToro Mobile App
eToro's mobile app also deserves praise, as it's incredibly user-friendly and a great way to carry your portfolio in your pocket. Just like with AvaTrade's app, all features available on PC are implemented here too.
Is eToro or AvaTrade Better?
While it's difficult to choose a clear-cut winner, we think that eToro is the better choice for beginner and intermediate investors. The entire social-trading mechanic is simply too much to miss out on if you're just starting out, so we would recommend getting the most out of it before diving deep into the market. AvaTrade is also an excellent choice, though the broker is better for experienced traders and investors.