How to Transfer Cryptocurrency Between Exchanges

By

Andrew Moran
Published July 28, 2021.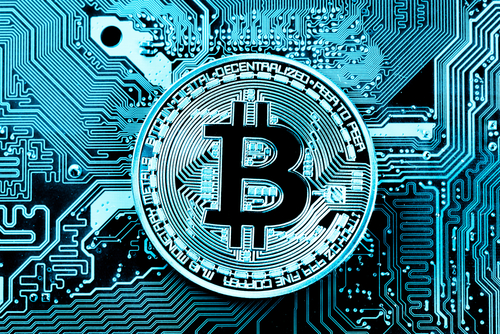 As the industry has witnessed an explosion in growth over the last year, the number of cryptocurrency exchanges has increased. The crypto sector has seen a substantial boost in exchanges in the U.S. and abroad, offering everything from bitcoin to dogecoin to safemoon. Who would have anticipated such an impressive evolution even a couple of years ago?
But as more users become interested in digital currencies, there are many questions to ask relating to your wallet, how to send money, and even the transaction process.
How about this common query: How to transfer cryptocurrency from one crypto exchange to another. Let's find out now!
The General Rules of Transferring Crypto
On a fundamental level, the general rule of transferring crypto from one exchange to another is that you need to visit the exchange of your choice and determine the bitcoin deposit address. After this is done, you will venture to the source exchange and either withdraw money or send money to the deposit address of the preferred exchange.
That said, you need to also be aware of the new Travel Rule. According to the Financial Action Task Force's (FATF) Travel Rule, Virtual Asset Service Providers (VASPs), such as digital wallet providers and cryptocurrency exchanges, will be mandated to make certain that customer data is disclosed and transferred as part of the cryptocurrency transaction.
The next step is to get acquainted with the various exchanges and their processes.
How to Transfer from Binance to eToro
Here is a step-by-step breakdown on how to transfer from Binance to eToro:
1. Log into your Binance account.


2. Choose "Wallet," hit "Overview," and then select "Withdraw."


3. Pick the cryptocurrency you want to transfer.


4. Insert your eToro address to finish the transaction.


A common question that new crypto investors have is, "Can you transfer from Binance to eToro?" With these steps, it is clear you can complete this transaction.
How to Transfer from eToro to Binance
Here is a step-by-step process of sending money from your eToro wallet to your Binance account:
Visit the eToro website and log into your account with your credentials.

Select the "Crypto" feature.

Choose the cryptocurrency you want to send and tap "Send."
Ensure that you have the correct address before you hit the "Send" button.
How to Transfer from Coinbase to Bitmart
Here are the steps you need to take to transfer funds from your Coinbase account to the Bitmart exchange:
Visit your Coinbase page.

Hit the "Send" button for the cryptocurrency wallet that you want to send from.

Choose the wallet address when you are sending.

Key in the amount of cryptocurrency you want to send in the "Amount" field.

Click "Continue."
Once you have completed these steps, you will need to confirm the details of the transaction in order to execute the transaction.
How to Transfer from Bitmart to Coinbase
Here is how you can transfer funds from your Bitmart account to Coinbase:
Log into your Bitmart account.

Visit "Balances" on the left side column of your account and select "Deposit."

If you want to deposit bitcoin, ether, or dogecoin, you only need to hit "Deposit" on the cryptocurrency.
Be sure to verify the deposit tips carefully for each coin since it will maintain its own deposit address.
Always Read the Fine Print
In the end, as the cryptocurrency industry continues to grow, there will inevitably be even more crypto exchanges and digital wallet providers. This will be beneficial for the sector since competition breeds better services, features, and savings. You only need to be careful about the steps to ensure that your funds are protected from the time you begin the process to the moment you receive the money in your account.