eToro Platinum Tier: The Benefits and Requirements

By

Andrew Moran
Published October 25, 2021.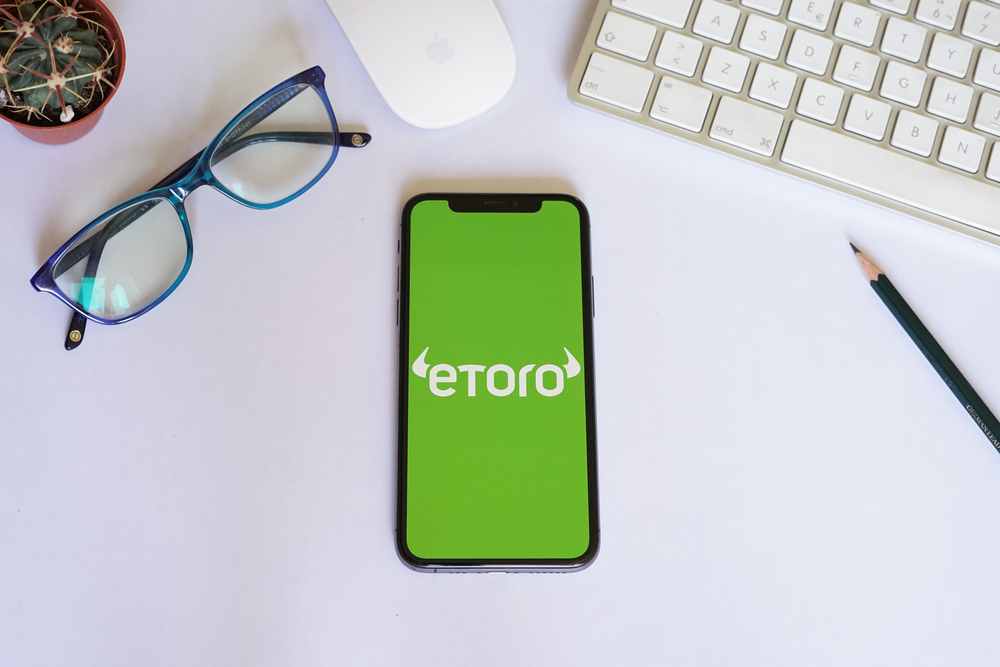 eToro is a UK-based company established in 2007. It has more than 17 million registered users worldwide and is a forex exchange platform that also offers tools for crypto trading. Customers can also trade contracts for differences (CFDs), stocks, indices, and commodities. The platform allows investors to make day trade as well as long-term investments.
To use eToro, one first has to register and be verified as an authentic user.
eToro users can also join the eToro Club, a loyalty program that offers a broad range of tools and services to improve the trading experience with various membership tiers: Gold, Silver, Platinum, Platinum+, and Diamond.
The higher the level of the eToro loyalty program, the more benefits the investor gets, including low-interest rates on a credit line, exemption from withdrawal fees, educated investment options, and a dedicated accounts manager, just to name a few.
Are you interested in attaining Platinum status? Let's get acquainted with the eToro platinum tier.
eToro Platinum and Platinum+ Tier Requirements
How Do I Upgrade My eToro Membership?
The most basic club membership level is silver, where you need equity of less than $5,000. If you wish to upgrade your membership level, all you have to do is contact customer service. Your membership will be verified after you can answer a few security questions.
Once you decide on the membership tier, you will be asked to submit the required amount of money via your bank, and the process is complete. As soon as the money is deposited, your account will be upgraded to your new membership status.
How Do I Upgrade to Platinum?
Have you got the Platinum membership? You can become an eToro Platinum member. All you need to have is equity or an investment of $25,000.
Platinum members get the same benefits as Gold members, plus include the following that can even help you make educated investment decisions:
Access to the club dashboard.

Direct access to a customer service agent, including live chat.

Summary of daily markets for market analysis purposes.

Participation in live webcasts.

Access to exclusive copy portfolios.

Crypto stalking.

Zero withdrawal fees.

Trading central research and analysis platform.

Discount on exchange fees.
How Do I Upgrade to Platinum+?
To acquire eToro Platinum+ membership, you need to have equity or an investment of $50,000. Platinum+ members get the same benefits as platinum members, plus a few extras that include the following:
Wall Street Journal subscription.

Tickets to handpicked sporting events.

Premium access to leading digital financial publications.

Video call with your account manager.
eToro Platinum vs. Platinum+ Tier Benefits
What is the main difference between eToro Platinum and Platinum+?
For one thing, Platinum+ eToro provides a supreme customer experience.
If you have any doubts about your investing or have a query, all you have to do is make a video call and speak to your dedicated accounts manager. More importantly, you are provided with up-to-date financial information to know what commodities or stocks to invest in.
So, ultimately, the key difference between Platinum and Platinum+ is that it comes to customer service. Indeed, you will always have the support and assistance of an experienced manager to guide you.
eToro Platinum vs. Platinum+: Which Is Better?
When you access the Platinum tier on eToro, both Platinum and Platinum+ possess features designed to improve your knowledge in trading and how to make successful investments. Once you are a Platinum member, you can receive current market data, enabling you to make a smart investment choice.
Whether you select Platinum or Platinum+ membership depends on your personal preferences and affordability.
In the end, you can always start with Platinum, and once you feel comfortable, you may upgrade to Platinum+.
Why Should You Bother About eToro's Platinum Tiers?
Investing with eToro is a long-term activity and will not make you wealthy overnight. Financial investment requires in-depth market knowledge, experience, and patience. Platforms like eToro provide you with the tools to be a successful investor. It doesn't matter whether you are a Platinum or a Platinum +.
First, the key is to understand how the market works and then go up the tiers as per your portfolio growth and experience. Remember, as you become more familiar and comfortable with the financial markets, you can utilize the myriad of advantages offered from eToro's Platinum tiers.
It's confidence - just confidence.