eToro vs Binance: Compare Products, Features, Fees, & More

By

Filip Dimkovski
Published October 30, 2021.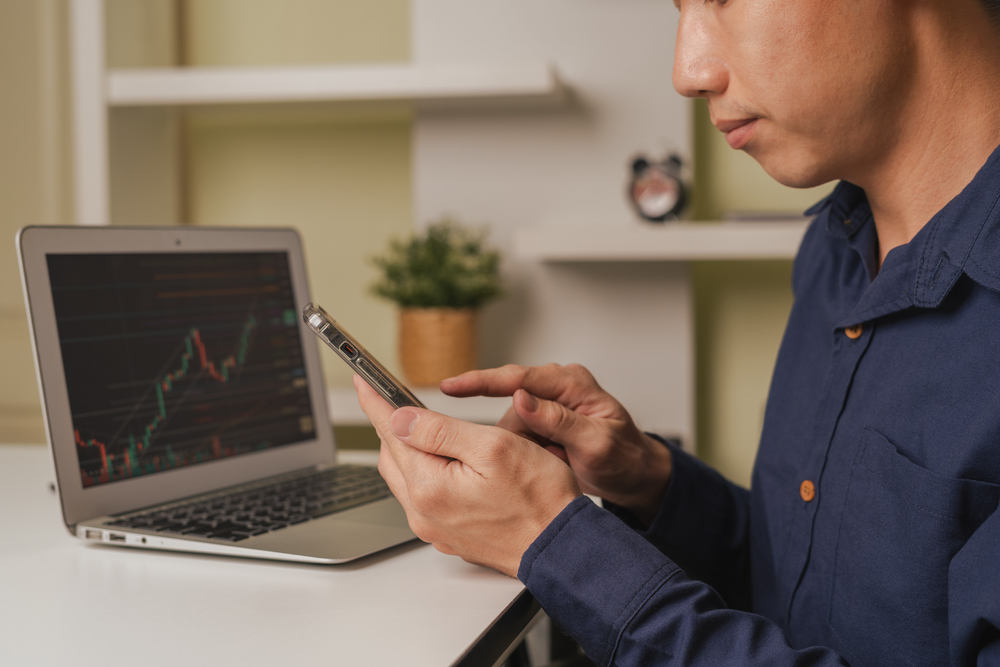 eToro is a multi-asset investment platform that allows you to trade and invest in CFDs of stocks, equities, and cryptos. On the other hand, Binance is one of the most popular online crypto exchanges, so both of these investment platforms have a lot going for them.
It's worth mentioning that both are safe, as eToro is authorized and regulated by the Financial Conduct Authority (FCA), operating under the Markets in Financial Instruments Directive (MiFID). Just like eToro, Binance complies with the UK's Financial Conduct Authority (FCA) requirements but is less regulated since it's a crypto exchange.
Continue reading our eToro Binance comparison if you'd like to learn more about these investment platforms.
What Products Does eToro Offer?
eToro offers a wide range of products, including CFDs of stocks, commodities, cryptos, indices, and currency pairs.
What Products Does Binance Offer?
Unlike eToro, Binance does not offer as wide of a range of products - instead, it specializes in being a crypto-only trading platform with hundreds of options to invest in virtual currency. In addition to having popular cryptos like BTC, ETH, DOGE, and BNB, Binance features many altcoins and is often the first to feature the market's newcomers.
eToro vs. Binance Fees Comparison
Accounting Fees
Although eToro charges no fees for buying and selling stock CFDs, there are fixed eToro crypto fees set at 0.5%.
On the other hand, Binance charges no fees whatsoever for making a crypto transaction, except for the network fee.
Still, you can find a way to circumvent these fees, as Binance allows direct bank transfers and P2P transactions.
Minimum Deposit & Withdrawals
Getting into further detail regarding banking, it's worth noting that eToro has a minimum deposit ranging from $50 to $10,000, depending on the country you're residing in. We were also delighted to see that there's no withdrawal limit on eToro, but all bank transfer deposits must be at least $500.
On the other hand, Binance's minimum deposit and withdrawal are both set at 10$, and there's no minimum for making transfers between your wallets.
Payment Methods and Available Currencies
eToro
Regarding payment methods, eToro accepts Credit/Debit cards like Visa and MasterCard, along with online payment methods like Paypal, Skrill, and Neteller. You could also use a bank transfer as we've said previously, though you would have to deposit at least $500.
On the eToro website, the accepted currencies are USD, EUR, and AUD.
Binance
On the other hand, Binance accepts many coins and makes it incredibly simple to buy crypto with both fiat and crypto. For fiat cash, you could USD, EUR, AUD, INR, RUB, CNY, and others. However, when purchasing crypto with your wallet you must first convert your fiat cash to a stablecoin, like BUSD, USDT, or USDC.
You can also transfer your crypto coins from Binance to eToro, as long as you have created 2 wallets for the coin you're transacting.
eToro vs. Binance Features Comparison
Social & Auto Trading
As a CFD broker, eToro is widely renowned as the pioneer of social trading. After finishing your registration process, you can instantly start copy-trading top performers on any products, whether it's crypto, stocks, or equities.
On the other hand, Binance does not provide auto trading services, but it does offer different staking options with a fixed annual return.
Trading Signals
Additionally, eToro also offers trading signals backed up with a detailed technical analysis. Whereas Binance does not provide any trading signals at the moment.
Leverage
If you're not interested in long-term investing, but instead, you'd like to day trade, you can do so with a minimum 2x leverage at eToro.
The precise numbers on eToro leverage are the following:
30:1 for major currency pairs

, like EUR/USD and USD/JPY,

20:1 for minor currency pairs

, gold and major indices,

10:1 for commodities

other than gold and non-major equity indices,

5:1 for individual equities

2:1 for cryptos
Regarding leverage, Binance is clearly a winner. The crypto exchange features a leverage-adjustment system of at least 1x up to 125x, depending on the coin of your choice.
eToro vs. Binance Customer Support Comparison
Binance
Binance offers great customer support for its users, having live chat support with incredibly quick answers. You could also consider checking out the extensive Binance help center if you're dealing with a specific issue that has happened before.
eToro
In comparison to Binance, we think that eToro's customer service is lacking. The fastest way you can receive help is through opening a ticket in the help center, but you could wait a long time for a reply.
eToro vs. Binance Mobile App Comparison
eToro
eToro has a simple and easy-to-use mobile app for both Android and iOS devices. With it, you can access almost all desktop features, and even transfer crypto from eToro to Binance.
Binance
Equally, Binance has an excellent app for iOS and Android devices, allowing you to easily control, manage, and trade at any time. You can easily transfer money from Binance to eToro with the help of both apps.
Is eToro or Binance Better?
It would be quite difficult to choose a clear-cut winner when comparing Binance vs. eToro, as they're simply meant for different markets. In terms of overall trading products, eToro is in the lead, having stocks, equities, REITs, ETFs, and more. Binance, on the other hand, is limited to cryptos only.
Your choice depends on what you're interested in trading. Do you want to have a diversified portfolio with stocks, ETFs, and cryptos? Go with eToro.
If you're eager in investing in the crypto market, then there's no better choice than Binance.