Fortrade vs. AvaTrade - The Trading Platform Stand-Off

By

Filip Dimkovski
Published June 28, 2021.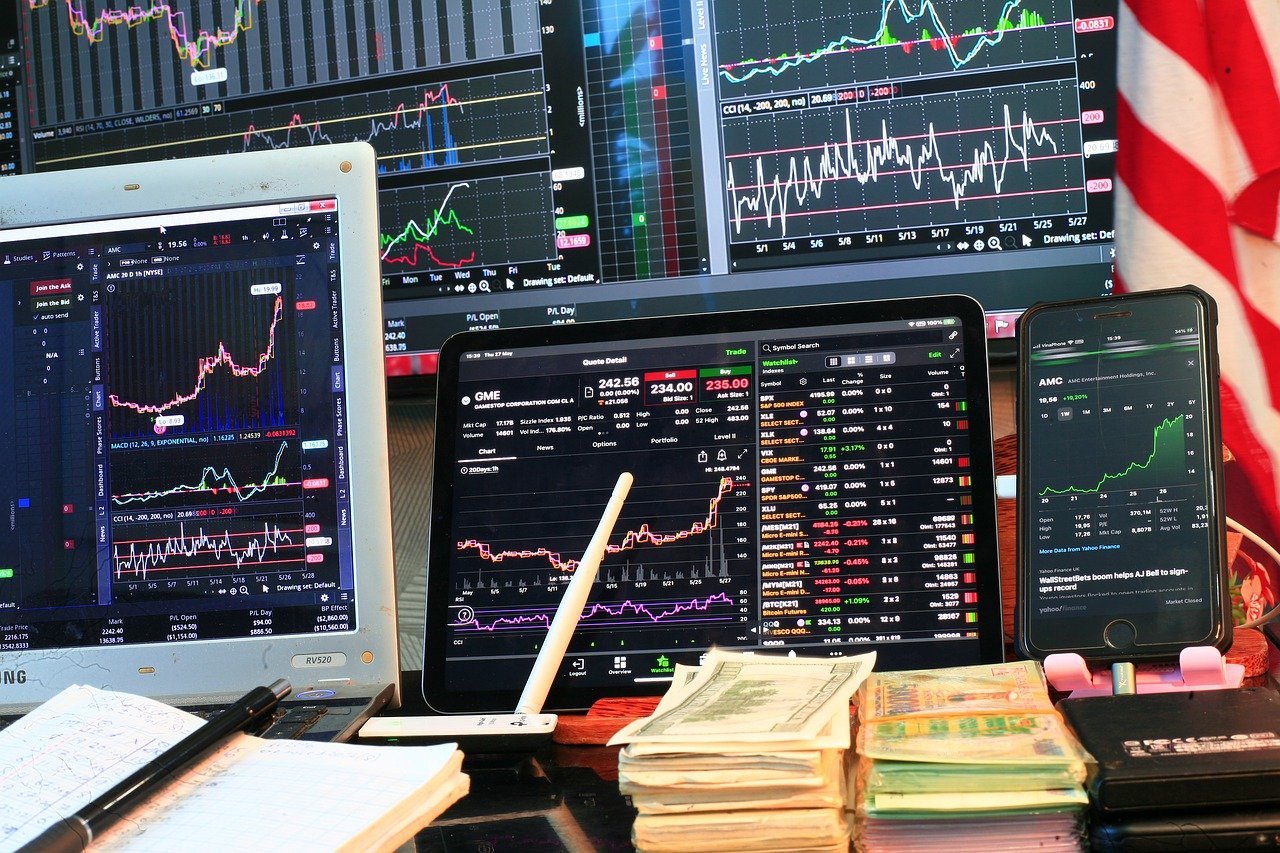 Amidst the influx of online brokerages rising in popularity, some stand out more than others, and good brokerages offer a lot. Not just in investment options but also in tools beginners can make use of.
This AvaTrade vs. Fortrade comparison will help you compare these online brokerages in terms of efficacy, simplicity of use, and trustworthiness.
What Avatrade Offers
Traders from all around the globe may use the AvaTrade trading platform to access over 1,000 financial products, including stocks, cryptos, and forex trading. Since its inception in 2006, the AvaTrade platform has been used by over 200,000 clients worldwide. Although it's quite a popular online brokerage, Fortrade seems to outperform it in several aspects.
What Fortrade Offers
Since Fortrade had opened its digital doors back in 2013, it has been a popular choice for investors looking to buy assets online. When choosing an online broker for your portfolio, the most critical factor to consider is safety. Although both of these investment platforms are safe, Fortrade has many licenses by regulating authorities, namely FCA and ASIC, to name a few. Moreover, Fortrade is a well-known trading platform with over one million users, currently five times more than the client base of AvaTrade.
Experienced investors know that the more trading instruments are available on a platform, the better your portfolio can be. It's beneficial to maintain a diversified portfolio, as it's the most reliable way of acquiring wealth. Trading is all about seizing prospective chances, and you certainly don't want to lose out on one because of the brokerage's constraints.
At the moment, there are around 100 stocks listed on the AvaTrade platform, whereas Fortrade offers nearly two times as many.
The Trading Experience
Avatrade
Investors using AvaTrade's web trader can buy and sell assets on the forex market, cryptos, indices, bonds, and ETFs.
Fortrade
On the other hand, traders can use Fortrade's MT4 platform to trade forex while also having a chance to invest in other products. As a result, it offers a lot more to investors looking for a diversified portfolio, i.e., the option to buy precious metals, energy products, and US treasuries.
Ultimately, the ability to trade with a single click is vital, as it allows you to make fast decisions whenever it's convenient for you.
Even though both brokerages are excellent choices for online traders. AvaTrade certainly doesn't lack in user experience and speed, however, Fortrade has proven itself to be slightly more convenient.
Fortrade vs. AvaTrade Trading Apps
Fortrade Pro Trader App
Thanks to Fortrade's mobile app, you will be able to use all functionalities available on a desktop from your pocket. Fortrade's app allows for a convenient trading experience, with longs and shorts being a click away on your phone's screen. Moreover, as part of the suite of trading platforms, it allows you to track, analyze and trade a variety of equity derivatives utilizing a single platform across different devices. This is how you will save time, money, and unnecessary aggravation.
By using €10,000 in virtual money, you can hone your trading abilities from the comfort of your palms thanks to the smartphone app. Moreover, you can effortlessly switch to the real money mode to try what you've learned from your practice sessions. The smartphone app is straightforward to use. With SSL security and sophisticated order types, it's certainly a great choice.
AvaTrade Trading App
When it comes to AvaTrade mobile trading, this brokerage has enough expertise to know that simplicity is often the best option for traders. As a platform, AvaTrade offers two account types for its customers: basic and professional. New traders can begin by registering for a free demo account before making any real money deposits.
The AvaTrade GO mobile application allows you to trade from a wide selection of instruments while on the go. There are over 250 currency pairs to choose from, as well as several currency derivatives. Commodities, cryptos, stocks, equity indexes, and bonds are all available for trading on mobile devices. Investors that like to keep it simple can buy or sell ETFs and Forex from mobile too.
Automated Trading
With automated trading, you can mirror or duplicate the transactions of other, generally more experienced traders, thanks to social trading systems. This way of buying and selling assets allows you to automate your transactions, offering you the chance to earn profit as a novice.
Automated trading is available at AvaTrade's website but is currently unavailable at Fortrade. Still, Fortrade offers a vast library of trading signals via its MT4 trader. In addition to automated trading, Fortrade offers various convenient features for beginners to use, making it an even better option than AvaTrade.
Customer Support
Avatrade's Support
When it comes to customer service, the AvaTrade website is accessible in multiple languages, like English, French, Spanish, German, Polish, and more. For any questions you might have, you can send an email to support@avatrade.com in case of an issue.
However, remember that response times may be longer than usual, as the team is not always available. At AvaTrade, the customer service staff works 24 hours a day, seven days a week, to expedite the procedure.
Fortrade's Support
The customer support at Fortrade's website is also quite convenient and reliable. If you want to inquire about a general issue, you can send an email at info@fortrade.com or call them on the phone. If you have any questions regarding your account balance and payments, you can send an email to support@fortrade.com. If you want to learn more and join one of the Partnership Programs, contact Fortrade at partners@fortrade.com.
While AvaTrade's support team is available around the clock, Fortrade is still on par thanks to the staff's efficiency and professionalism. Although it would be very difficult to choose a clear winner in the customer support department, both trading platforms offer more than enough assistance in case of an issue.
Buying and Selling Crypto
Cryptos at Avatrade
Customers can pick from various cryptos at AvaTrade, including Ethereum, Bitcoin, Ripple, Litecoin, Dash, and Stellar, to name a few. Keep in mind that customers from the EU can have a maximum leverage of 2:1, while non-EU traders have greater leverage of 25:1.
Cryptos Options at Fortrade
Trading Bitcoin, Ethereum, Litecoin, and DASH CFDs at Fortrade is quite simple, usually requiring just one click of a button. Although Fortrade's crypto options are slightly shorter than AvaTrade's, the current variety is probably satisfactory for most crypto traders.
Conclusion
Both AvaTrade and Fortrade have proven themselves to be reliable investment platforms over the years. Although Fortrade does slightly outperforms AvaTrade in some aspects, i.e., investment products and user experience, both still are safe choices.