Withdrawing from BitMart: Limits, Fees, Issues, and How-To

By

Andrew Moran
Published October 11, 2021.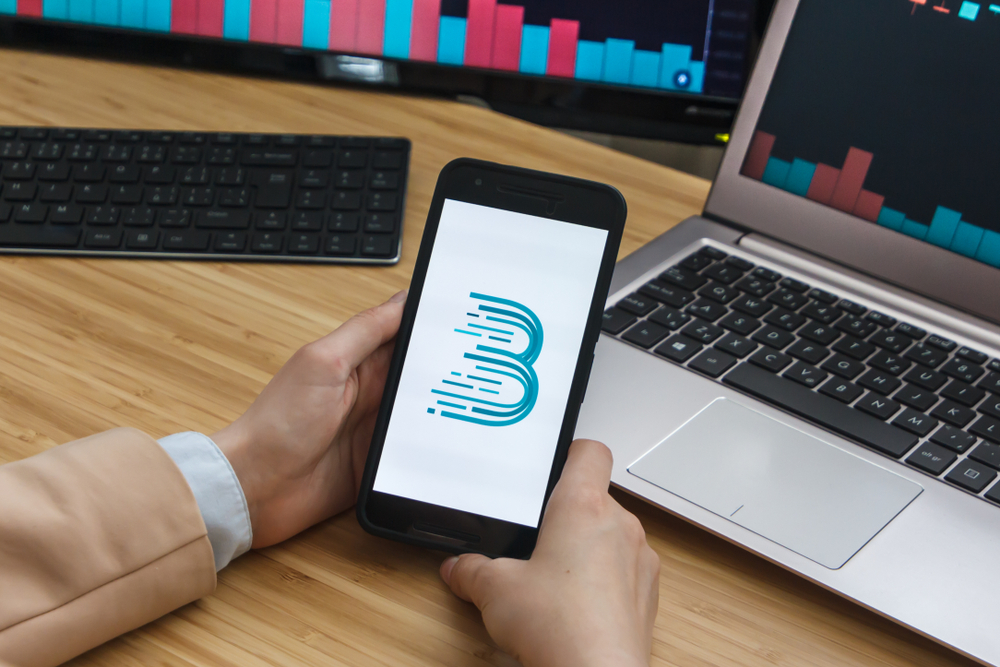 BitMart has become one of the most popular cryptocurrency exchanges today, despite launching in 2017.
Whether you are searching for the best exchange tailored to your needs or you have joined the BitMart family and have some questions to ask, we have compiled a guide on the basics. From wondering how to withdraw USDT from BitMart to your bank account or curious about the withdrawal fees on Bitmart, we have got you covered.
How to Withdraw From BitMart
Knowing how to withdraw funds from BitMart is as easy as one-two-three. All it takes is a few clicks. Here is a step-by-step breakdown of the process:
Log in

to your BitMart account.

Click "Withdraw"

on the upper right corner

or hit "Balances"

on the left side column.

Whether you want to withdraw Bitcoin or Ether,

hit "Withdraw" for the cryptocurrency of your choosing.

Insert the address and the amount

and click "Withdraw."
But does BitMart have withdrawal issues for transferring funds to your bank account? While BitMart does possess different limits and fees for withdrawals, you can withdraw your Bitcoin in U.S. dollars. Or, if you're ok facing withdrawal fees on BitMart, you can complete a wire transfer out of Bitmart that costs $50.
Wait a minute.
That's it? Most certainly!
After you have incurred capital gains and losses, does the money go to your wallet? It should be noted that BitMart is an exchange and not a wallet, and users are urged to utilize a hardware wallet. Moreover, BitMart controls hot and cold wallets: only 0.5% of the company's assets are stored in a hot wallet for daily operations, while the remaining are placed in an offline wallet.
BitMart Withdrawal Fees
BitMart does possess withdrawal limits, and some say that BitMart fees are high. But you be the judge based on this list of the withdrawal costs associated with some of the more popular virtual tokens around:
Bitcoin (BTC)
0.005 minimum withdrawal

0.0005 BTC withdrawal fee
Ethereum (ETH)
0.01 minimum withdrawal

0.005 to 0.2 ETH withdrawal fee
Tether (USDT)
10 minimum withdrawal

2 USDT withdrawal fee
BitMart Token (BMX)
500 minimum withdrawal

50 to 100 BMX withdrawal fee
Stellar (XLM)
100 minimum withdrawal

0.01 XLM withdrawal fee
EOS (EOS)
5 EOS minimum withdrawal

0.2 EOS withdrawal fee
Ripple (XRP)
0 minimum withdrawal

0.2 XRP withdrawal fee
Avalanche (AVAX)
2 minimum withdrawal

0.1 AVAX withdrawal fee
Solana (SOL)
0.5 minimum withdrawal

0.01 sol withdrawal fee
Cardano (ADA)
40 minimum withdrawal

1 ADA withdrawal fee
Dogecoin (DOGE)
500 minimum withdrawal

6 DOGE minimum withdrawal
Ultimately, withdrawal fees are routinely modified based on blockchain conditions. Moreover, if you're ok facing withdrawal fees on BitMart, you could complete a bank wire transfer that costs $50.
Limits of Withdrawing From Bitmart
For the most part, the BitMart withdrawal time can take up to 12 hours to fully process. Plus, it can take up to three business days for the transaction to clear.
However, there are circumstances whereby there might be some technical mishaps that could add to the time, such as you can't withdraw from BitMart or a BitMart withdrawal is restricted. When these withdrawal issues occur, knowing how long a BitMart withdrawal takes could be anyone's guess.
Because BitMart makes the tax filing process as simple as possible, you do not need to worry about the website being shut down by the authorities and your BitMart withdrawal getting greyed out. The BitMart ecosystem facilitates tax filing to the Internal Revenue Service easy to do.
The Bottom Line
Let's be honest: Every cryptocurrency exchange, trading platform, or wallet will have its own series of restrictions, fees, and limits. This is why it is important to equip yourself with the knowledge to ensure you have selected the best avenue for your crypto needs. So, whether it is learning how to cash out on BitMart or finding out how to withdraw XRP from BitMart, always do your due diligence!