Leverage on Avatrade: What It Is and How to Change It

By

Andrew Moran
Published July 14, 2021.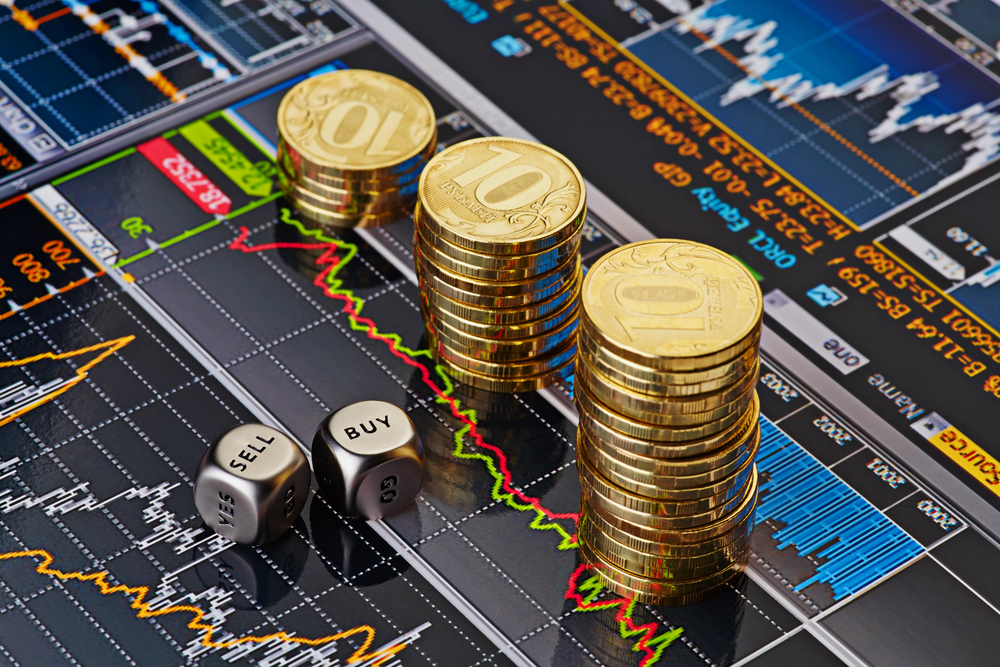 As the financial markets continue to become democratized and far more accessible than what they were even 20 years ago, investors - seasoned and novices alike - enjoy a greater number of options at their disposal. From trading commodities online to purchasing cryptocurrencies at an affordable rate, it is incredible to see the birth of new trading platforms.
But one outlet helped pave the way for many of today's websites and armchair investors: Avatrade. Haven't heard it? Let's get acquainted, particularly on a popular form of trading known as leverage.
Why Use AvaTrade?
Avatrade was launched in Ireland in 2006 with the objective of giving users an alternative to the major financial institutions. Today, traders can utilize the Avatrade platform to trade stocks, commodities, foreign exchange, CFDs, and AvaTrade cryptocurrencies. It is essentially a one-stop-shop for seasoned and novice investors.
But the primary question that many have is this: Is AvaTrade safe?
Avatrade is considered one of the safest financial outfits since it is regulated in three tier-1 jurisdictions and three tier-2 jurisdictions. Put simply, Avatrade is regulated by several substantial entities, including:
Central Bank of Ireland

Australian Securities and Investments Commission (ASIC)

Japanese Financial Services Agency (FSA)

Financial Sector Conduct Authority (FSCA) in South Africa

Abu Dhabi Global Market Authorities Financial Services Regulatory Authority (ADGM – FSRA)
The platform also maintains something called AvaProtect. This is an insurance product on the platform that allows you to ensure your trade for a specified period of time. The company will refund you should you suffer any losses during this window.
One of the frequently discussed components of Avatrade is leverage. What is leverage trading stocks anyway?
What is Leverage Trading on AvaTrade?
What is Leverage Trading?
Leverage trading, also known as margin trading, is when investors borrow funds from a broker to open or add a position in an investment that is greater than the capital you possess in your account. This means that traders can exploit leverage for AvaTrade bitcoin trading, AvaTrade stocks, commodities, and forex.
Of course, there is risk involved. If your losses are accumulating, the broker might trigger a margin call, and your holdings will be liquidated. In a volatile environment, AvaTrade recommends its users to manage their leverage wisely since it is easy that a position can move against you.
And, yes, since you are concentrating on leverage, do not forget about the other things, too. For example, the AvaTrade spread for forex currency pairs!
Does Avatrade offer its clients leverage?
Yes. The Avatrade maximum leverage offered on the platform is 400 to 1. However, this ratio is lowered to a maximum of 30 to 1 if your account is held within the European Union (EU). There are some rules, too.
For instance, Avatrade will require its retail traders to maintain equity of at least 50 percent in certain trading and options accounts.
Since there are different leverage ratios, how do users adjust their leverage settings? When you open a trade, you insert the leverage position you are willing to take on. So, for Avatrade bitcoin leverage, you can trade up to two to one.
How Much Leverage Does AvaTrade Offer?
The maximum leverage offered on AvaTrade is 400 to 1. But if you are situated in the European Union, the maximum leverage is lowered to 30 to 1.
If you want to get involved in AvaTrade Bitcoin leverage, you can receive up to 25 to 1 for non-EU residents and 2 to 1 for EU residents.
AvaTrade also offers leverage for CFD trading of 33 to 1. Also, for stock index CFDs, it is 20 to1 and stock CFDs are 5 to 1.
Suffice it to say, AvaTrade leverage in Canada or AvaTrade U.S. margin is slightly different than AvaTrade leverage in Europe.
How to Change Leverage on AvaTrade
First, in order to start trading leverage on AvaTrade, you will need to have sufficient funds in your client account so you can meet a margin call on AvaTrade. This is critical for both AvaTrade margin requirements and to protect yourself from substantial losses.
Now, on the AvaTrade platform, you cannot alter the default leverage level of its products. This could prove to be challenging for the less experienced investor since preset leverage ratios could be too high for you.
Is Leverage Right for You?
While leverage can be a great tool to increase your gains, it can also exacerbate a downturn in your portfolio. The company even writes on the website:
"Leverage is a very complex financial tool and should be respected as such. While it sounds fantastic in theory, the reality can be quite different once traders come to realize that leverage doesn't only magnify gains, but it also magnifies losses."
Unless you have the capital (and a little bit more) to support your losses and to meet the AvaTrade margin, you should limit your exposure to leverage — or, better yet, ignore it altogether.