Fortrade: A Forex and CFD Trading Platform Review

By

Filip Dimkovski
Published July 23, 2021.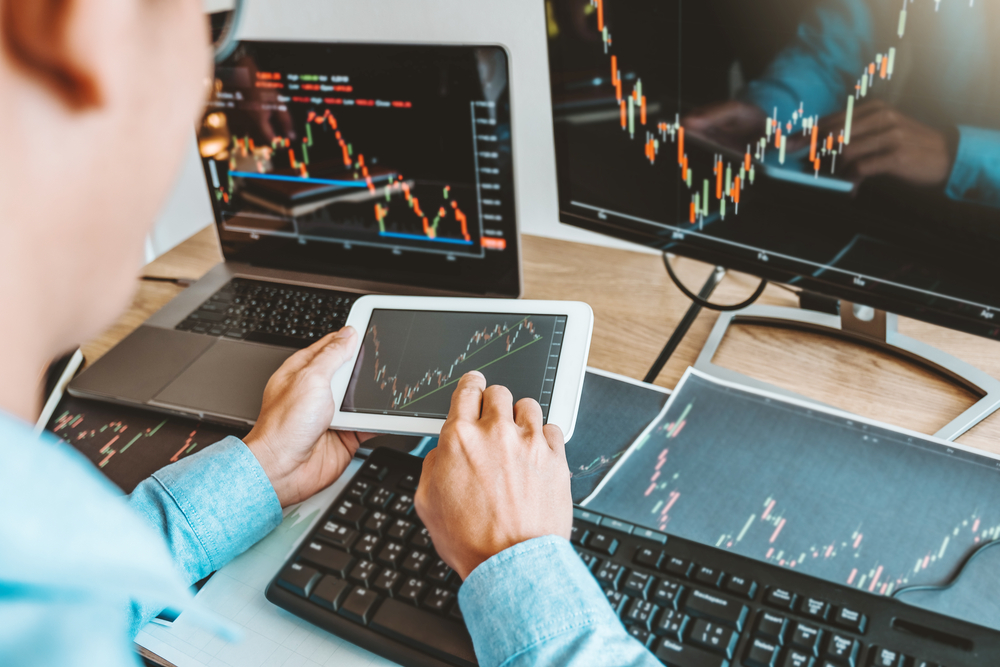 As a licensed online broker with years of experience in the field, Fortrade is an excellent CFD trading platform for traders from mobile and desktop devices. In addition to providing its users with convenient trading tools, Fortrade also offers a trading simulator, allowing you to practice without putting your money in danger. Consider reading this Fortrade trading platform review in-depth to learn all about it.
Pros
A regulated and licensed company

Trustworthy broke

Multilingual website

Beginners' tutorial available
Cons
Trading at Fortrade From PC
The Web Fortrader is an online trading platform available for all PC devices, regardless of the operating system. Fortrade users know that the PC version was built to offer simple online trading in a fast manner and friendly approach. Regardless if you're a total beginner or a seasoned veteran, you will probably find the Fortrade WebTrader convenient. In fact, you can enjoy a personalized trading experience, accessible across desktop PCs and laptops, available 24 hours a day. It goes without mentioning that security is a must for Fortrade, meaning you will get a 100% safe and secure trading environment.
Trading at Fortrade From Mobile
There are various reasons why Fortrade is great to use on your smartphone, tablet, or another mobile device. Using the Fortrade mobile trading platform, also called Mobile Fortrader, will give you access to an unrivaled trading experience. It means that the trading app is nearly identical in performance and capabilities to the desktop one, offering more than enough tools for new and intermediate traders. Further on, as a part of the suite trading platforms, the Mobile Fortrader provides you with a means to track, analyze and trade a range of equity derivatives while using a single platform for multiple devices. This is how it can save you much time, money, and trouble.
In addition to offering CFD trading with real money, the Fortrade mobile app will allow you to sharpen your trading skills with €10,000 of virtual money. To stop this, you can easily switch to real money, as well as get back to practicing more. Even beginners will notice that the mobile app is intuitive, simplistic, and relatively easy to use. It's small in storage size, yet quite powerful, equipped with in-built SSL security and advanced order types.
Customer Support
In case of an issue or an inquiry regarding a topic you're not very familiar with, you can always get help from the friendly support team at Fortrade. The staff is quite reliable and happy to help at all times. You can get assistance by sending an email at info@fortrade.com if you have a question regarding a general issue, or you can call the support team via phone.
If you ever come across a technical issue of any sort or you have a hard time installing the Fortrade app on your device, you can reach out for help by sending an email to the same address. In addition, feel free to send an email to partners@fortrade.com if you have the desire to learn more or join one of the Partnership Programs.
Finally, the Fortrade website is supported in world languages, including English, German, Spanish, French, Croatian, Italian, Dutch, Polish, Russian, etc.
Investments Products
Customers can trade CFDs in over 300 instruments across nine categories
Forex

Stock CFDs

Index CFDs

Precious metals

Energy goods

Agricultural products

US treasuries

Exchange-traded funds (ETFs)
Seven main forex currency pairs, as well as minors and exotics, are available through Fortrade forex trading. Some of the most popular ones include AUD/USD, EUR/USD, GBP/USD, USD/CHF, USD/JPY, etc.
Additionally, Fortrade features CFDs on some of the most popular shares from businesses in the United Kingdom, Germany, France, Spain, Italy, Western Asia, the United States, meaning the list of investment products is nothing but excellent.
Regarding precious metal CFDs, you can purchase Copper, Gold, Gold Pram, Palladium, Platinum, Silver, and others. Energy product CFDs include brent oil, crude oil, gasoline, heating oil, natural gas, and more.
Account Types
Fortrade likes to keep things simple by simply offering three types of accounts
Accounts for standard trading

Islamic monetary accounts

Demo accounts
As far as the standard accounts at Fortrade are concerned, Fortrade requires a minimum initial deposit of approximately $100, depending on your preferred currency. Still, Fortrade recommends a minimum deposit of $500 for the ultimate trading experience.
In addition to the standard one, Fortrade provides the option of opening an Islamic FX account. According to Islamic law, these accounts are swap-free and do not pay roll-over interest on overnight holdings. A minimum balance of $2,000 is required for Islamic accounts.
If you want to try trading for free, Fortrade demo accounts provide the same features as normal accounts, including real-time charts and quotations for most financial products. Moreover, this demo account has no expiration date, meaning you can practice until you feel ready. To experience online trading in a genuine trading environment, Fortrade deposits an initial notional sum of 100,000 demo credits into your trading balance. Still, remember to trade safely, as buying and selling CFDs online is potentially risky, requiring knowledge and experience.
Payment Methods
As we've mentioned previously, clients must make a minimum deposit of $100 after registering at Fortrade. In terms of banking transactions, traders can deposit and withdraw funds at Fortrade using a vast array of payment methods. Some of these include credit/debit cards like Visa and MasterCard, e-wallets like Neteller and Skrill, wire transfer, and more.
It's worth mentioning that wire transfers require a minimum transfer of $250 and may include a fee of up to $40. If you're short on time, consider making transactions with e-wallets, as wire transfers could take up to 7 business days to be processed. Other payment methods are usually instant and with no fees.
Conclusion
To summarize, Fortrade is a convenient online trading platform that allows you to trade online across a wide range of assets with just one account. Thankfully, the trading conditions are reasonable, albeit the spreads could use a slight improvement. Fortrade, the broker on itself, provides a wealth of instructional resources with daily market research, making it an excellent choice for novice and intermediate traders alike.