Wealthsimple Review: Trading Options, Stocks, Fees, and More

By

Andrew Moran
Published September 30, 2021.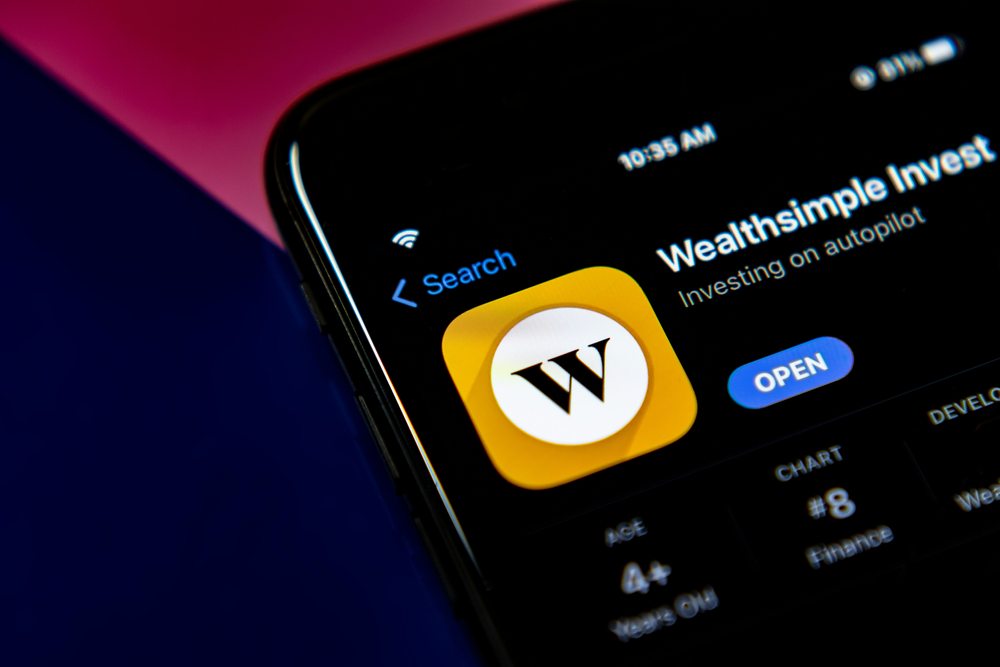 For many years, being a Canadian investor has not been the easiest.
The primary entry barrier for a long time had been the costs associated with investing, especially trading stocks. The major financial institutions charge as much as $20 per trade, making it hard for retailer investors to get involved in owning shares of Suncor, Walmart, or Restaurant Brands.
Zero Commission Trading
Thankfully, Canada is attaining similar technology and apps that the United States has had for a few years. The main development? Zero commission trading!
Wealthsimple is changing the game in the Canadian financial sector. Whether it is introducing $0 trading or bringing fractional shares to armchair traders, the mobile application is doing a lot for non-institutional investors. And this has become a welcomed feature.
When you see your neighbors to the south get to enjoy zero-commission trading, it becomes increasingly frustrating to know that your capital gains will fall victim to the fees. Or, worse, your losses will be compounded because of the enormously high trading fees.
That's all over! Say hello to Wealthsimple Canada.
Wealthsimple Accounts
Wealthsimple currently maintains a large number of different accounts, with each one tailored to your trading portfolio needs, whether you are a serious trader or a consumer looking for better interest rates.
Here is a list of the registered and non-registered accounts you will find at Wealthsimple to bank, save, or invest.
Registered
Tax-Free Savings Account (TFSA)

Registered Retirement Savings Plan (RRSP)

Spousal RRSP

Locked-in Retirement Account (LIRA)

Registered Education Savings Plan (RESP)
Non-Registered
Save

Joint Save

Non-Registered Personal or Joint Account

Business Account
Unsure where to begin? Here is a step-by-step breakdown of what you can expect creating a smart savings account or getting started with a Wealthsimple TFSA:
Visit my.wealthsimple.com, where you will find the Wealthsimple login.

Click "Sign up."

Insert your email address, create a password, and "Select a jurisdiction."

Select "Add an account" and pick your type of account.

Follow the prompts to complete your account creation process.
Wealthsimple is available in Canada and the United Kingdom.
Trading on Wealthsimple
The Wealthsimple Trade app gives you zero-commission access to stocks, exchange-traded funds (ETFs), and cryptocurrencies. If you do not want to buy and sell equities on your smartphone, Wealthsimple now allows access to its trading platform on desktop computers.
The mobile app continues to expand its suite of features and options, including the buying and selling of fractional shares and even a Wealthsimple delisted stock. Because it continues to grow, Wealthsimple will likely keep adding to its list of features.
That said, there are still many limitations when using Wealthsimple.
Your orders are limited to market buy/sell, limit buy/sell, and stop limit buy/sell.

Investors are cannot engage in options trading.

The dividend reinvestment program (DRIP) is not supported on Wealthsimple Trade.
Still, regardless of these limits, you have free rein to trade in whatever capacity you wish, including swing trading.
The Wealthsimple Cash App
One of its newest additions to the Wealthsimple family of products is the Cash Capp. This is a mobile application that allows you to send money instantly to your friends and family.
Since Wealthsimple is registered and insured with the Canada Insurance Deposit Corporation (CDIC) up to $100,000, so the peer-to-peer payment application is safe and legitimate.
But, of course, one of the most important things is that it is free and instant.
All you need to do is fund your account (no minimum), choose your dollar sign handle, and add your contacts.
What is also great about the Cash App?
You can earn an interest rate of 0.75%.

You can send up to $5,000 daily and up to $20,000 per month.

You can receive a referral fee of $5.
Wealthsimple Fees
As previously noted, one of the most appealing aspects of Wealthsimple Trade or Wealthsimple Cash App is the company does not have account fees.
Whether you are buying low-risk ETFs or getting in on the cryptocurrency hype, you will not pay fees. The only cost you have is the estimated exchange that already includes the 1.5% fee.
How long does it take to withdraw from Wealthsimple?
It takes up to seven business days to withdraw funds from your account: three business days to liquidate, two business days for a settlement period, and two business days to transfer the money from your Wealthsimple account to your bank account.
Is It Good to Invest in Wealthsimple?
Wealthsimple is perhaps one of the best developments in Canada's financial sector. Whether it is Wealthsimple Invest vs Wealthsimple Trade, this is the only institution that does not charge customers for buying and selling stocks, with the big banks slapping as much as $20 for every trade. It is insured by the CDIC, the desktop and mobile application is easy to use, and Wealthsimple continues to evolve into a one-stop-shop for all of your financial needs.
Download the app today and enjoy the pleasure of zero-commission trading!