Gate.io Review: Safety, Fees, Pros & Cons, and More

By

Andrew Moran

Edited by

Joel Taylor
Published March 25, 2022.
Our team independently researches and recommends the best products and services. We publish reviews that are unbiased nor influenced by payments we receive from some of the app developers.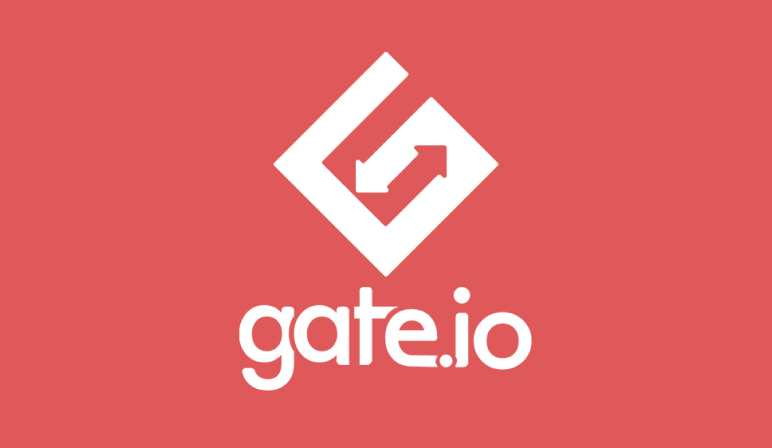 If you can believe it, cryptocurrency is already more than a decade old.
And what a difference a decade can make when it comes to Bitcoin, Litecoin, and the myriad of virtual currencies that have reached the top of the mountain.
But what about the exchanges that have facilitated the rise of the $1.5 trillion market?
They have been instrumental to the success of protocols, tokens, and the extensive technological innovation that has occurred over this period.
Be sure to meet Gate.io, one of the top crypto exchanges in the world today that enjoys more than $12 billion in daily trading volume, thanks to its vast selection of coins, safe coins, altcoins, meme coins, and everything in between.


Pros
Enormous selection of cryptocurencies

Many trading options to choose from

Beginner-friendly trading platform

Excellent mobile application

Top-notch security

Competitive investment fees

24/7 customer service

Verification time is quick
Cons
Complicated fee structure

Unregulated cryptocurrency exchange

No fiat currency deposits
Who Gate.io Is Best For
Gate.io maintains a beginner-friendly user interface and overall platform. The process of buying, selling, and trading is simple enough as all of your investment options are available at the click of a button. Ultimately, whether you are a crypto pro or a neophyte, Gate.io can be a great destination for your digital currency trades.
Meanwhile, Gate.io maintains a treasure trove of trading resources that can further enhance your investment journey.
Here is a look at just some of the mechanisms you can utilize to your advantage:
Flash swap

Substitute one digital currency for another with one click.

Push transaction

Transfer an asset at a specific price to another account.

Liquidity mining

Generate additional income from fees by offering Dual-Assets liquidity to the crypto market.

Cloud mining

Mine cryptocurrencies without the hardware.

Lending

Offer single-asset liquidity to enjoy more earnings.

Grid trading + copy trading

Emulate the trades of other cryptocurrency investors.
Available Cryptocurrencies on Gate.io
Gate.io has hundreds of cryptocurrencies to choose from, be it premier coins like Ethereum or meme coins like Yooshi.
Here is a list of some tokens you will find:
Bitcoin (BTC)

Ethereum (ETH)

Cardano (ADA)

Half Pizza (PIZA)

Dragon Kart (KART)

Sandwich (SANDWICH)

DogeCoin (DOGE)

Dai (DAI)

Uniswap (UNI)

BambooDeFi (Bamboo)
Gate.io App Review
Now, there are two ways to trade crypto using Gate.io: the web-based trading platform and the mobile app.
For serious traders, it is always better to trade assets using a desktop. You cannot extract all the information available by buying and selling investments on a single-screen mobile device. You need either multiple screens or multiple applications open.
Because the Gate.io website is so clean, organized, and effective, it would be more suitable to trade ShibaCoin or Sashimi Coin on the web-based version.
That said, the Gate.io cryptocurrency exchange is available to use on both the Apple iPhone and Google Android. The app has been widely celebrated for its efficiency and high performance. Many clients enjoy the app, which explains its high rating. But it is also crucial to only use the app for basic things, such as checking quotes, placing a transfer request, or monitoring your portfolio.
Gate.io Security
Gate.io prides itself on having the most secure exchange in the entire industry.
When looking at the various security mechanisms that have been installed, it can be hard to dispute these claims.
But what does it offer that makes it a secure platform anyway? Here are a few of its system installations:
Third-party cloud security defense services

DNS security

Encrypted transport layer

Web Application Firewall (WAF) protection system

Anti-DDoS attack
Indeed, in the cryptocurrency ecosystem, websites in all categories need to be more diligent, and Gate.io does this.
Gate.io Fees
So, what are the fees that Gate.io charges you anyway?
The web platform offers in-depth service at the lowest possible cost, whether it is for long-term trading or margin investing.
For deposits, there are no fees.
For withdrawing your funds, the costs will vary based on the coins. It might be fee, or it could come at a low cost. For example, the withdrawal fee for Tron (TRX) is $0.06. But, as another instance, withdrawing Algorand (ALGO) would be $1.98. The withdrawal fees for Bitcoin and Ethereum are 0.001 BTC and 0.011 ETH, respectively.
When it comes to trading fees, Gate.io has a market maker trading fee (0.2 percent) and a market taker charge (0.2 percent).
Creating an account on Gate.io is a bit more complicated.
First, you have a main account, which can then allow you to come up with several sub-accounts to help you invest and manage your assets. The main account can also have up to 16 VIP labels, which can also establish up to ten sub-accounts.
The features and functions will vary for these accounts, from the trading fee discounts to peer-to-peer fiat trading to asset transfers.
One more thing: How long gate.io kyc takes can range from 30 minutes to 12 hours. When you want to deposit money into the account, it can also take relatively the same amount of time.
Gate.io Overall Rating: 4.3/5
Overall, Gate.io is a terrific cryptocurrency exchange that really elevates your trading endeavors, as long as you know what you are doing. It maintains exceptional resources, possesses a broad array of tools and features, and provides superb customer support to ensure you are trading at your best.
In a world where cryptocurrency can be a risky endeavor because of the exchanges and platforms themselves, Gate.io eliminates these headaches and can amplify cryptocurrency trading and add capital gains to your wallet.
Whether you are interested in Bitcoin or a meme coin you came across on Reddit, Gate.io has you covered. Gate.io is a legit and safe website to achieve your crypto dreams.