Best Brokers for ETF Trading

By

Andrew Moran

Edited by

Joel Taylor
Published March 25, 2022.
Our team independently researches and recommends the best products and services. We publish reviews that are unbiased nor influenced by payments we may receive from advertising partners.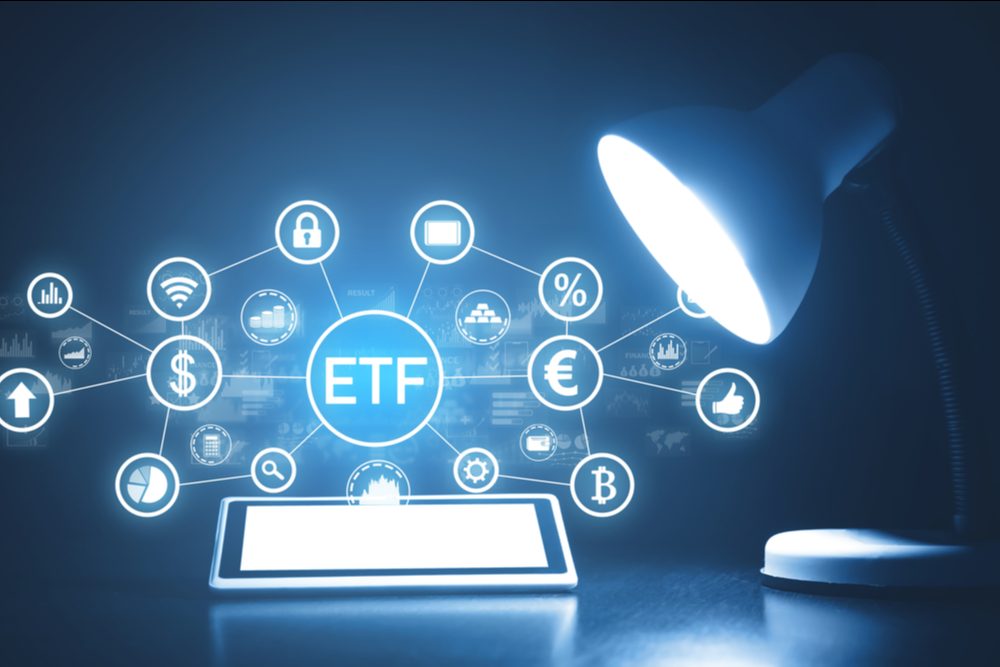 The exchange-traded fund (ETF) market has soared over the last 15 years, surpassing the mutual fund industry in value.
Today, the global ETF market is worth nearly $8 trillion, up from approximately $400 billion in 2005.
Everyone is hopping on the ETF bandwagon - and for good reason, too. ETF fees are lower, these investment products are easier to liquidate, and they are far more flexible.
From index funds that mirror the S&P 500 to ETFs that concentrate on hydrogen energy, there is something for every type of armchair or institutional investor.
But what about ETF providers?
In recent years, there has been a significant number of brokers that allow you to engage in free ETF trading and buy an ETF online. But what would be the best place to buy an ETF anyway?
We have compiled a guide on the top ETF websites in 2022.
A Quick Look at Our Top 8
Is ETF Trading Profitable?
There is a reason why ETF trading has become incredibly popular over the last several years.
From hedge funds to retail investors, ETFs are widely used investment vehicles to park capital in a broad array of companies, sectors, or indexes.
What makes them reliable tools is that you can either engage in "set it and forget it" investing or you can participate in day trading ETFs.
So, yes, ETF trading is highly profitable.
That said, you still need to employ the same strategies, technical analysis, and other mechanisms to ensure you are executing the right trade. Otherwise, you will walk into a position blind and without a cane.
In other words, due diligence is still critical to profiting from ETF investing.
How We Chose Our Brokers
Choosing the best ETF brokers was not an easy process. We used specific criteria to determine what brokers were the best for adding exchanged-traded funds to your overall investment portfolio. We listed specific types of brokers, as well as the overall best place to buy an ETF.
We assessed the following components:
Fees and commissions

Quality of customer service

ETF selection

User experience

Best app for ETFs
Broker Reviews' Choices of Top ETF Brokers
Best overall
Fortrade is a derivatives broker that offers various investment products, including forex, Contract for Differences (CFD), and, of course, ETFs.
With CFDs, you do not own the underlying asset. Instead, you are trading based on the movement of the price. Fortrade merges the best of both CFDs and ETFs.
For example, three most of the popular products are available to trade as CFDs:
ProShares UltraPro QQQ Long ETF CFD (TQQQ)

ProShares UltraPro QQQ Short ETF CFD (SQQQ)

USO Oil Fund (USO)
Because Fortrade keeps growing in popularity, and the ETF market continues its acceleration, it is quite likely that the trading platform will expand its product selection.
Fortrade Pros and Cons
Best for beginners
How many ETFs does eToro offer users? At the time of this writing, there are 264 ETFs to choose from. All the big ones are available to invest in: SPDR S&P500 ETF (SPY), iShares Silver Trust (SLV), Global X Uranium ETF (URA), and so many more.
The list of ETFs available to trade on the platform will tell you the buy and sell prices and buying sentiment.
eToro Pros and Cons
Best for low fees
For more than two decades, easyMarkets has been able to maintain low trading fees, allowing it to stay on top of its industry rivals. Aside from the fees, which are great for investors looking to save money on trading, easyMarkets provides users with a curated selection of the world's most popular exchange-traded funds.
easyMarkets Pros and Cons
Most user-friendly
Does trading have to be difficult? Of course not! The user interface on Avatrade makes sure that online investing is as simple as possible without the headaches of industry jargon and complex investment tactics. It is a transparent process, from trading to the fees. This is why it has been a successful trading platform for 16 years.
Avatrade Pros and Cons
Wide variety
Henyep Capital Markets released a long list of ETFs on its MT5 trading platform. Many market analysts questioned this decision at the time because the announcement occurred at the height of the pandemic-induced market meltdown. But the multi-regulated CFD and forex provider apparently made the right decision as the financial markets hit all-time highs.
HYCM Pros and Cons
International Presence
There is no doubt that Plus500 maintains one of the comprehensive ETF product lines in the industry today. Whether you want to mirror the composition and performance of index funds or you want to invest in specific sectors, Plus500 can help you achieve your investment objectives.
Plus500 Pros and Cons
ETF time
It is not only forex time, but it is also ETF time at FXTM. That's right. This trading platform that is well-known for its foreign exchange trading opportunities has also delved into the world of ETFs. And, so far, it is not too bad either!
FXTM Pros and Cons
Best for Experts
Do you want to get in on UNG? Do you think QQQ has hit a bottom? Is SPY on your long-term trajectory? Whatever the case, ETF trading, especially within the CFD realm, is quite popular at Trade360. With some of the top trading resources, tools, and platforms on the web today, you can increase your earnings or avoid steep losses on Trade360.
Trading360 Pros and Cons
Final Verdict: Which Broker Is the Best for ETF Trading?
In the end, Fortrade is the best choice for your ETF trading needs. The trading platform maintains a treasure trove of features and resources that can facilitate your ETF investment. Fortrade possesses a user-friendly design, a wide range of trading options, and low fees and commissions.
ETF trading does not have to be complicated, and neither should the trading platform you use!